History
Reliant Rialto 2
 

Manufacturer

Reliant

Production

1983 to 1998

Predecessor

Reliant Robin

Class

Three-wheeled car

Body style

3-door hatchback, 3-door estate

Layout

FMR layout, with single front wheel

Engine

0.85 L OHV I4

Wheel base
85 in, 216 cm 
Width
57 in, 145 cm
Ground clearance
5 in, 12.7 cm
Weight
962 1b, 436 kg
The Reliant Rialto Mk. II was a three-wheeled car that the Reliant Motor Company manufactured from 1981 to 1998 as the successor to the Robin model.
History
Reliant Rialto Mk. II was the second version of the Rialto with the improved aerodynamics of the new body style only two years after the first relase, the car was a much more stable vehicle at speed.
As early as March 1983, the Rialto Mk. II came with an "HT-E" engine increased in compression to 10.5:1, which was more economical than its predecessor ("E" stood for Economy), It was powered by Reliant's 850 cc aluminium water-cooled engine but still only with 37.5 bhp (27.6 kW). The Rialto was made in three different body types: saloon, estate and panel van the bestselling being the estate version. With a galvanised chassis and a fiberglass body, the Rialto was very resistant to corrosion. New to the Rialto was the single windscreen wiper, centrally located to clear the whole screen.
The car had the well-known 40 bhp (29 kW) engine The yellow painted rocker cover which gave the engine the nickname the yellow top model. Despite these measures, the factory had to realize that the fan community was not as enthusiastic about the Rialto as it was about the Robin. This gave the car a scary higher top speed of 100 mph, and a fuel economy figure of 72mpg at 56 mph helped by the changes to the rear axle ratio to 2.78/1 bur was later found to be poor for local town driving.
PERFORMANCE: Reliant Rialto Mk2
max power (DIN): 37 hp (28 kW) at 5,000 rpm
max torque (DIN): 49 1b ft, 6.8 kg m (67 Nm) at 3,000 rpm
max engine rpm: 5,500; 43.6 hp/l (33 kW/l)
power-weight ratio: 26 lb/hp (34.4 lb/kW), 11.8 kg/hp (15.6 kg/kW)
acceleration: standing 1/4 mile 20.9 sec, 0-50 mph (0-80 km/h) 11.4 sec
fuel consumption: 73.3 m/imp gal, 60.3 m/US gal at 56 mph, 90 km/h. 
The cheapest models came with vinyl seats, on the sportier GLS models better cloth seats along with GLS black plastic bumpers. In September 1986 there was a Newley released the Rialto SE a cheaper model than the rereleased Robin version.
 The Rialto was discontinued in 1998 while production of a new Robin model, introduced in 1989, continued and later in 1989, the factory brought out a new Robin, which was placed alongside the Rialto. The Rialto production along with the much sought-after Robin continued until 1998 and was then discontinued.
Technical
Reliant Rialto Mk2 Technical details and specifications (1983-1998)

ENGINE
location front
4 stroke; 4 cylinders, in line
51.7 cu in, 848 cc (2.46 x 2.72 in, 62.5 x 69.1 mm)
compression ratio: 10.5:1
light alloy block and head
3 crankshaft bearings
valves: overhead, push-rods and rockers
camshafts: 1, side
lubrication: rotary pump, full flow filter5.5 imp pt, 6.6 US pt
SU type HS2 1 1/4 semi-downdraught carburettor
fuel feed: mechanical pump
water-cooled

TRANSMISSION
driving wheels: rear
clutch: single dry plate
gearbox: mechanical; gears: 4, fully synchronized
gearbox ratios: 1st 3.880, 2nd 2.050, 3rd 1.320, 4th 1, rev 3.250
Gear lever location:central
final drive: spiral bevel
axle ratio: 2.780

CHASSIS
type box-section ladder frame, tubular cross members
front suspension: single wheel, swinging leading arm, coil springs, telescopic dampers
rear: rigid axle, semi-elliptic leafsprings, anti-roll bar, telescopic dampers.

STEERING
worm and peg
turns lock to lock: 2.25
turning circle: 27 ft, 8.2 m

BRAKES
drum, dual circuit
swept area: front 33 sq in, 213sq cm
swept area: front rear 55 sq in, 355 sq cm
swept area: front total 88 sq in, 568 sq cm,

ELECTRICAL EQUIPMENT
12 V
battery 30 Ah
altenator 28 Ah
Lucas distributor
(option) electronic ignition.

DIMENSIONS AND WEIGHT
wheel base: 85 in, 216 cm
front and rear track: 49 in, 124 cm
length: 133 in, 338 cm
length GLS saloon: 134 in, 340 cm
width: 57 in, 145 cm
height: 55 in, 140 cm
ground clearance: 5 in, 12.7 cm
weight: 962 1b, 436 kg
weight distribution: 35% front, 65% rear

© Motor car History
Registered: Advanced information, Maintenance and Service Guides to download and save.
Members Only !  >>  Register here. <<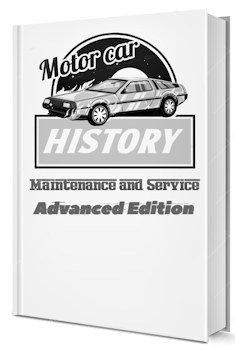 Service
Reliant Rialto Mk2 Maintenance and Service Guide (1983-1998)

Fuel: 97 oct petrol
Engine oil change: 5.5 imp pt, 6.6 US pt, 3.1 1, SAE 20W-50, change every 6,000 miles, 9,700 km
Water total: 5 imp pt, 5.9 US pt, 2.8 1.
Gearbox 1.1 imp pt, 1.3 US pt, SAE 80 EP, change every 12,000 miles, 19,300 km
Final drive 2.2 imp pt, 2.5 US pt, 1.2 1, SAE 90 EP
Greasing every 6,000 miles, 9,700 km, 4 points
Spark plug Motor craft AGR 32
Tappet clearances: inlet 0.010 in, 0.25 mm exhaust 0.010 in, 0.25 mm
Valve timing: 13° 72° 54° 29°
Tyre pressure: front 30 psi, 2.1 atm, rear 24 psi, 1.7
Width of rims: 3.5"
Tyres: 5.20 x 10. (option) 145 x 10
Carrying capacity: 788 1b, 357 kg
Fuel tank: 6 imp gal, 7.1 US gal

© Motor car History
Related