1984 to 1993
Overview
Also called
Opel Astra (East Africa; GMEA)
Chevrolet Kadett/Ipanema (BRA)
Daewoo LeMans/Racer/Cielo/Nexia (ROK) & (AUS)
Opel Monza (RSA)
Passport Optima
Pontiac LeMans (US)
Vauxhall Astra (GB)
Vauxhall Belmont (GB)
Production
1984 – 1991
Assembly
Antwerp, Belgium
Bochum, Germany
Azambuja, Portugal
Ellesmere Port (Vauxhall Ellesmere Port), United Kingdom
Body and chassis
Body style
3 and 5-door hatchback
4-door sedan / saloon
3 and 5-door wagon / estate (Caravan)
2-door convertible
Layout
Transverse front-engine, front-wheel drive
Platform
T-platform
Related
Opel Kadett Combo
Powertrain
Engine

petrol:
1196 cc Opel OHV I4
1297 cc Family 1 I4
1396 cc Family 1 I4
1598 cc Family 1 I4
1598 cc Family II I4
1796 cc Family II I4
1998 cc Family II I4
diesel:
1488 cc 4EC1 td I4
1686 cc 4EE1 I4
1699 cc Family II I4

Transmission
4/5-speed manual
3-speed automatic
Dimensions
Wheelbase
2,520 mm (99.2 in)
Length
Hatch & convertible: 4,256 mm (167.6 in)
Sedan & Caravan: 4,482 mm (176 in)
Width
1,662 mm (65.4 in)
Height
1,393 mm (54.8 in)

The Kadett E (Vauxhall Astra Mark 2 in the United Kingdom) was introduced in August 1984, and was voted the 1985 European Car of the Year. The 1984 model was also developed into a more conventional three-box design with a boot (trunk),
Vauxhall Belmont SRI from 1987
badged as the Vauxhall Belmont in the United Kingdom, launched at Frankfurt 1985. This was awarded the 1985 Semperit Irish Car of the Year in Ireland. There was a station wagon called the "Caravan" available, with either three or five doors. In South Africa, the Kadett notchback was sold as the Opel Monza, along with a convertible. This replaced the Opel Ascona.

A convertible version was also available, for the first time in 1987, built by Bertone of Torino/Italy, bringing it to line with competitors, such as the Ford Escort and Volkswagen Golf. For the 1988 model, capacities were raised to from 1.3 to 1.4 litres.
GSI side view
In the fall of 1986 a new 1,998 cc engine replaced the 1.8 hitherto used on the GSi and Vauxhall Astra GTE in many markets, although the 1.8 continued to be sold in some places. In 1988, a 16-valve twin-cam version was developed for a high-performance GSi/GTE model, yielding 156 PS (115 kW) in non-catalyzed form, six less horsepower with a catalytic converter fitted.
While criticized for a lack of refinement, the GSi 16V was also lauded as the most powerful car available in its class at the time. Aside from the "16V" badging, it could be told from an eight-valve GSi by its twin rectangular exhaust pipes.
The Kadett E has been seen as a grey import in the United Kingdom, but it is quite rare compared to its badge engineered sister, the Vauxhall Astra Mk II. It was never officially sold in Britain, and by 1989, General Motors was only marketing the Vauxhall brand in the United Kingdom, although Astras assembled at Vauxhall's Ellesmere Port plant were exported to the rest of Europe badged as Opel Kadetts. There was also a van version with a raised roof, called the Opel Kadett Combo.
Other markets
The Kadett E was introduced in Brazil as the Chevrolet Kadett, but the three-door station wagon (later also five-door) was called the Chevrolet Ipanema. Brazilian production commenced in April 1989, with the Ipanema being added in October of the same year. From 1992 Brazilian Kadetts/Ipanemas received fuel injection. Brazilian cars received either 1.8 or 2.0-litre petrol fours.
In the early 1990s, South African Kadett GSi's were further upgraded based on their success in production car racing and initially 500 special units were built as road cars for homologation purposes. This was a minimum requirement for entry into the Stannic Group N races. They went against BMW's 325iS (A 2.7 litre homologation special from BMW). They featured more aggressive 276-degree camshafts made by Schrick with 2 different settings for timing overlap (110° and 107°), revised intake and exhaust modifications (4-in-1 branch manifold and freeflow exhaust), Irmscher spring kit, modified engine management system by Promotec, a limited slip differential developed by Andre Verwey and special Aluett 7Jx15-inch ET35 alloy wheels, they were nicknamed the "Superboss" and held the world record for the most torque per litre (114 Nm per litre) for a naturally aspirated car until 2009 being beaten by the Ferrari 458 (117 Nm per litre). After the first 500 units were produced, many more were built to satisfy public demand.
The Kadett E formed the basis of the Daewoo LeMans (later known as the Daewoo Cielo, Racer and Nexia) in South Korea, Nexia being the hatchback version), which was sold in the United States and New Zealand as the Pontiac LeMans, and in Canada (initially) as the Passport Optima. LeMans sales ended in 1993. The Nexia is still being produced at UzDaewoo plant in Asaka, Uzbekistan. The Cielo was last being produced at Automobile Craiova, a semi-independent (from GM) plant in Craiova, Romania. Their license expired in the fall of 2006.
Related
Spec
Info
 
Engine
Power
(bhp)
Length
(mm)
 
1.6 Petrol
-
-
 
1.6i Cat Petrol
75
-
 
2.0i Cat Petrol
115
-
 
2.0i Petrol
115
3,987

 
Engine
Power
(bhp)
Length
(mm)
 
1.2 Petrol
55
3,632 - 3,987
 
1.3 Petrol
-
-
 
1.4 Petrol
75
3,962 - 3,987
 
1.4i Cat Petrol
60
3,987
 
1.6 D Diesel
55
3,987
 
1.6 Diesel
54 - 55
3,987
 
1.6 Petrol
82 - 90
3,987
 
1.7 Diesel
57
3,987
 
1.8i Petrol
112
3,987
 
2.0i 16V Petrol
156
3,987
 
2.0i Petrol
124
3,987

 
Engine
Power
(bhp)
Length
(mm)
 
1.3 Petrol
-
-
 
1.4 Petrol
75
4,241
 
1.6 D Diesel
55
4,241
 
1.6 Diesel
54
4,241
 
1.6 Petrol
82
4,241
 
1.7 Diesel
57
4,241
 
1.8i Petrol
-
-

 
Engine
Power
(bhp)
Length
(mm)
 
1.3 Petrol
-
-
 
1.4 Petrol
75
4,216
 
1.4i Cat Petrol
60
4,216
 
1.6 Diesel
54
4,216
 
1.6 Petrol
75 - 90
4,216
 
1.7 D Diesel
57
4,216
 
1.7 Diesel
57
4,216
 
1.8i Petrol
112
4,216
Info
Specifications
Vauxhall Astra Belmont full range

1.3 Club 4d

1.3 Merit 4d

1.3 Jubilee 4d

1.3 Merit 4d Auto

1.3 Swing 4d

1.3 L 4d

1.3 Diamond 4d

1.3 L 4d Auto

1.3 Tiffany 4d

1.3 GL 4d

1.4 L 4d

1.4 Merit 4d

1.4 LX 4d

1.4 GL 4d

1.4i Merit Cat 4d

1.6 LD 4d

1.6 GLD 4d

1.6 Merit 4d Auto

1.6 L 4d

1.6 L 4d Auto

1.6 LX 4d

1.6 LX 4d Auto

1.6 GL 4d

1.6 GL 4d Auto

1.6 GLS 4d

1.6 SX 4d

1.6 SX 4d Auto

1.7 D Merit 4d

1.7 LD 4d

1.8i GLSi 4d

1.8i CD 4d

1.8i CD 4d Auto

1.8i SRi 4d

1.8i SXi 4d

 

Vauxhall Astra Hatchback Full range

1.2 Starlight 3d

1.2 3d

1.2 5d

1.2 Merit 3d

1.2 Merit 5d

1.3 Antibes 5d

1.3 Club 5d

1.3 Jubilee 5d

1.3 3d

1.3 5d

1.3 Swing 5d

1.3 Merit 3d

1.3 Merit 3d Auto

1.3 Diamond 5d

1.3 Merit 5d

1.3 Tiffany 3d

1.3 Merit 5d Auto

1.3 L 3d

1.3 L 3d Auto

1.3 L 5d

1.3 L 5d Auto

1.3 GL 5d

1.3 GL 5d Auto

1.4 Starlight 3d

1.4 Starlight 5d

1.4 Starmist 3d

1.4 Starmist 5d

1.4 Expression 3d

1.4 Expression 5d

1.4 Merit 3d

1.4 Merit 5d

1.4 L 3d

1.4 L 5d

1.4 LX 3d

1.4 LX 5d

1.4 GL 5d

1.4i Merit Cat 3d

1.4i Merit Cat 5d

1.6 D Merit 3d

1.6 D Merit 5d

1.6 LD 3d

1.6 LD 5d

1.6 GLD 5d

1.6 Tiffany 5d

1.6 Starmist 5d

1.6 Starmist 5d Auto

1.6 Merit 3d Auto

1.6 Merit 5d Auto

1.6 L 5d

1.6 L 5d Auto

1.6 LX 5d

1.6 LX 5d Auto

1.6 GL 5d

1.6 GL 5d Auto

1.6 SX 3d

1.6 SX 3d Auto

1.6 SX 5d

1.6 SX 5d Auto

1.6 3d (SR)

1.7 Merit 3d

1.7 LD 5d

1.8i CD 5d

1.8i CD 5d Auto

1.8i SXi 3d

1.8i SXi 5d

1.8i SRi 3d

1.8i SRi 5d

1.8i GTE 3d

1.8i GTE 5d

2.0i 16V GTE 3d

2.0i GTE 3d

 

 
About
Vauxhall Astra Mk2 Kadett E (1984–93)
European cars of the 1990s
Updated
Thursday, 28 December 2017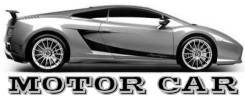 Vauxhall Astra MK2 - Opel Kadett E range and specification from 1984 to 1993
You are here:
Vehicles A-Z

O

Opel