Morris Leader Bus
Manufacturer
Morris Commercial 
Production
1933 to 1937
Class
Commercial vehicle
Body style
bus 
Engine
4-6 cylinder 
Transmission
4-speed
Wheelbase
13ft 6in or 14ft 3in

The Morris Commercial Leader was a British Bus first built in the 1930s .
History
The Morris Commercial Leader was introduced in 1933. The Leader chassis was designed basically as a 3 ton goods chassis that was avaliable in lorry and dump truck variants. It was originally offered with a choice of either 13ft 6in or 14ft 3in wheelbase. Some Leaders were equipped with passenger type bodywork for both home and overseas operators.
A choice of engine was given, being either a Morris 4-cylinder or 6-cylinder unit, both of which were rated at 25hp. Transmission is via a 4-speed crash gearbox, whilst the brakes are of the Lockheed hydraulic type operating on all four wheels.
The Leader continued in production until 1937.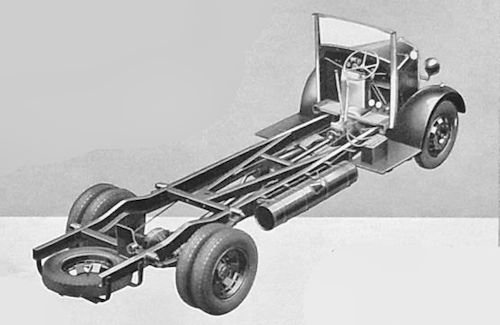 More information on