History
Ford Sidevalve engine
1932 to 1962
Manufacturer
Ford Motor Company
Also called
Ford Flathead engine
Production
1932–1962
Predecessor
None
Successor
Ford Kent engine Ford Taunus V4 engine
Configuration
Side-valve straight 4
Cylinder block alloy
Iron
Cylinder head alloy
Iron
Valvetrain
sidevalve
Fuel system
carburettor
Fuel type
Unleaded gasoline
Cooling system
Thermosiphon (pump was only fitted after 1953)
Power output
36 BHP 
The Ford Sidevalve is a side valve (flathead engine) from the British arm of the Ford Motor Company. The engine had its origins in the 1930s Ford Model Y, and were made in two sizes, 933cc or "8 HP", and 1172cc or "10 HP". The early engines were very basic and did not have a waterpump as standard relying on thermo-siphon effect to cool. A water pump was added in 1953 for the 100E models. The Sidevalve engine was used in many smaller Fords as well as farm vehicles, commercial vehicles and a marine version in boats. Production of the engine was stopped in 1962. Windscreen wipers were often driven by the vacuum generated in the inlet manifold.
The Sidevalve Engine was also used in German Fords, starting with the Ford Köln in 1932 and ending with the last rear wheel drive Ford Taunus 12M in 1962.
It was then replaced by the Kent engine in Britain and by the Taunus V4 engine in Germany.
Use - Ford cars using side-valve engines;
Ford Model Y (1932–1937),
Ford 7W,
Ford 7Y (1938–1939)
E93/E493 range
Ford Anglia (1940–1967),
Ford Prefect (1938–1953)
Ford Popular (1953–1959),
100E series

Ford Prefect (1953–1961)
Ford Anglia (1953–1959)
Ford Squire (1955–1959)
Ford Escort a Squire variant.

Ford C/Ford CX,
Ford Köln (1932–1935),
Ford Eifel (1935–1939),
Ford Taunus G93A (1939–1951),
Ford Taunus 12M first generation (1952–1959),
Ford Taunus 12M second generation (1959–1962),
Use - Other makers or models using Ford side-valve engines;
Allard
Ashley
Autobee Pacemaker
Buckler for their lightweight sports kitcars for road use and rallies
Concordette
Convair
Fairthorpe Electron
Falcon
Ginetta Cars
Gregory
Hud
Lotus
Martin
Mazengrabs
Morgan

F4,
4/4 Series II,
F4/F2
F Super),

[Naco Estate]]
Nota
Paramount
Rochdale

C-type,
F-type,
MkVI,
ST,
GT and
Riviera),

Shirley
Speedex Sirocco GT
Streamliner
TVR

Grantura I,
Tornado
Typhoon,

Cannon
Technical
Registered: Advanced information, Maintenance and Service Guides to download and save.
Members Only !  >>  Register here. <<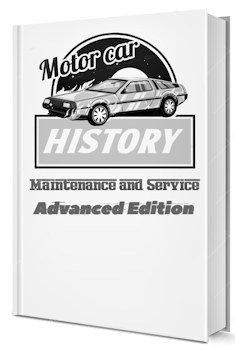 Related