Fiat Twin Cam engine explained
Manufacturer
Fiat/Lancia
Production
1966–2000
Designed by Aurelio Lampredi the Fiat Twin Cam (also known as the Lampredi Twin) was an advanced inline-four automobile engine produced from 1966 through 2000 as a Fiat/Lancia engine until it was replaced by the "family B" series of engines. The engine shares a lot of parts and most dimensions with the pushrod Fiat 124 series engine (later also available with an overhead camshaft). As the name implies, it was a DOHC design, which was quite unusual in the late 1950s. The engine was produced in a large number of displacements, ranging from 1,297 cc to 1,995 cc and was used in Fiat, Lancia, Morgan and Alfa Romeo cars.
Fiat was the pioneer in engine development during the time period, using a monoblock technology, belt driven camshafts and aluminium alloy heads. Earlier Fiat Twin Cam engines were actually O.S.C.A. designs.
Applications
Lampredi's Twin Cam engine was first seen in the Fiat 124 Coupé of late 1966, but was later made available in a large number of cars.
Lancia

1972-1984 Beta
1973-1984 Beta Coupé/HPE/Spider
1975-1982 Beta Montecarlo
1982-1983 Rally 037
1980-1984 Trevi
1983-1993 Delta
1982-1989 Prisma
1984-1994 Thema
1989-1997 Dedra
1993-1999 Delta mk2
1994-1998 Kappa
One interesting version was the CHT (for "Controlled High Turbulence"). This was mainly used in the first generation Fiat Croma and used auxiliary intake ducts to provide a better fuel and gas mixture under low or partial acceleration. This meant considerably improved fuel mileage.
Displacements
Displacement (cc)
Bore (mm)
Stroke (mm)
1297
76
71.5
Lancia Beta, Fiat 131 Supermirafiori
1301
76.1
71.5
Lancia Beta
1367
78
71.5
Lancia Beta, Fiat 131 Supermirafiori
1438
80
71.5
Fiat 124 Special T/Coupe/Spider
1585
84
71.5
Fiat 131 Supermirafiori/Argenta/Ritmo 105TC; Lancia Beta/Delta GT/Delta HF/Prisma
1592
80
79.2
Fiat 124 Special T/Coupe, Fiat 132; Lancia Beta
1608
80
80
Fiat 124 Coupe/Spider, Fiat 125
1756
84
79.2
Fiat 124 Coupe/Spider/132/Tipo/Tempra; Lancia Beta/Delta/Prisma
1995
84
90
Fiat Spider 2000/132/Argenta/Strada/Ritmo/Regata/Croma/Tipo/Tempra; Lancia Beta/Delta/Prisma/Thema
About
Fiat Twin Cam engine (1966–2000)
Updated
Saturday, 03 February 2018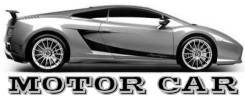 You are here:
Innovations

Engines

Fiat Engines