History
BEDFORD ML Lorry and bus
From 1940 to 1953
Bedford ML lorry from 1949
Originally introduced in 1940, the Bedford ML model was built as a 2/3 ton lorry chassis of normal control layout. Few had been built when production was suspended due to World War Il and it was not untill 1945 when this model reappeared.
Having a wheelbase of ll ft it is powered by a Bedford 6-cylinder overhead valve petrol engine, rated at 27.34hp. Transmission is through a single dry plate clutch and 4-speed gearbox, with spur gears, to a fully floating rear axle.The brakes are of the vacuum servo assisted hydraulic type, operating on all four wheels.
ML - long (12 Ft) wheelbase
The ML was offered as a chassis and cab, or just as a chassis, and was classified MLC with cab or MLZ as chassis only. Although built to carry lorry bodywork, a small number was modified slightly to allow passenger carrying coachwork to be fitted. The ML series remained in production until 1953.
Bedford MLC Bus from 1952
Technical
Registered: Advanced information, Maintenance and Service Guides to download and save.
Members Only !  >>  Register here. <<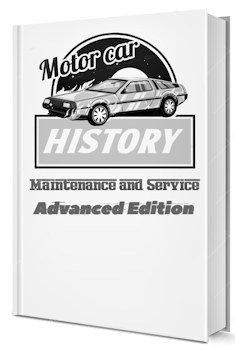 Related