History
Ford Mondeo ST220
Make

Ford

Production

2002 to 2007

Class

Sports Car

Engine 

V6 2967cc Valves-24 fuel petrol

Top Speed

155 mph

Body style

4-door saloon 5-door hatchback 5-door estate

Layout

Front-engine, front-wheel-drive

Wheelbase

2,754 mm (108.4 in)

Length

4,731 mm (186.3 in) (saloon, hatchback) 4,804 mm (189.1 in) (estate)

Width

1,958 mm (77.1 in) (inc. mirrors)

Height

1,429 mm (56.3 in) (saloon, hatchback) 1,441 mm (56.7 in) (estate)

Turning Circle

11m
The Ford Mondeo ST220 was a high-performance car built by Ford Europe only from 2002 to 2007.
History
This third-generation model was launched in October 2000 and is also known as the Mondeo Mk III. This Mondeo was considerably larger than its predecessor, this gave it an overall effect which many critics felt was more restrained and mature, if much less distinctive.
The old car's biggest weaknesses, were addressed by a longer wheelbase and the new Duratorq diesel engine. The basic chassis and suspension design was carried over from the previous generation, which meant that the car continued its predecessor's reputation for class leading handling and ride. The floor assembly of the Mazda6 and the Jaguar X-Type is closely related to that of the Mondeo.
The top model was the sports variant ST220 with a 3.0-liter V6 engine that produced 166 kW available in the saloon, hatchback and also estate versions. A wide range of safety equipment was standard on the Mondeo, including front, head and side airbags as well as the Intelligent Protection System (IPS) with seat position sensors and active headrests. Air conditioning and disc brakes all round were also standard, and Ford gave a 12-year guarantee against rusting through.
Standard Equipment for the ST220 ,Alloy wheels,Audio remote,CD Multichanger,Climate control,Electric driver`s seat,Front fog lights,Heated seats
Height adjustable drivers seat,Leather Sports seats trim,Metallic Paint,Rear electric windows,Space saver spare wheel.Side airbags,Steering wheel rake adjustment reach adjustment,Heated mirrors.
As with its predecessor, passive safety was a major selling point of the 2000 Mondeo. With an even stronger bodyshell, Ford introduced its so-called "Intelligent Protection System" (IPS), which used an "intelligent" array of sensors based on a neural network to decide the best combination of safety devices (traditional front passenger airbags, side airbags and curtain airbags) to deploy for a given crash situation. To enhance active safety, all models were fitted with anti-lock brakes and electronic brake-force distribution, with electronic stability program (ESP). However, EURO NCAP testing achieving a lower-end 4-star rating. 
Engine
For the Mk III, the Zetec engine was dropped, and Duratec engines were introduced. The 3.0 L version was developed for the ST220 engine identification as MEBA Duratec V6 (V6 petrol engine). A six-speed manual transmission was also added to the Mk III range, instead of just having a five-speed manual as seen in the Mk II.
Power (bhp) - 222 bhp
Max Power 166 kW (226 hp) at 6150 rpm
Top Speed - 155 mph
Acceleration - 0-60 mph 7.4 secs
Torque - 285 Nm 210 ft-lb
CO2 Emissions - 249 g/km
Euro Emissions Standard - 4
Fuel Range - 344 miles
Fuel consumption - 27 mpg
Fuel Capacity - 58 litres
A first extensive facelift was carried out in June 2003. More than 1500 parts were changed outside, inside and in the engine. The radiator grille and the lower window line got chrome frames, the fog lights became trapezoidal and the side turn signals became white. Taillights and exterior mirrors have also been redesigned. In the interior, higher-quality materials were used and the dashboard was revised, plus there was improved noise and driving comfort. There were other minor changes in September 2005 to the front and rear, with slightly modified taillights, clear-glass side markers and reflectors near the bottom edge of the bumpers.  In Mexico, the model was similar to the European version to replace the Ford Contour. With 100 units of the ST220 sold as a limited edition, it was sold only with the 3.0 V6 for the ST220. 
ST220 Optional Equipment
CD ,Cruise control,Electric passenger`s seat ,Electric sunroof,Full size spare wheel, Headlight washers and Traction control.
Technical
Ford Mondeo ST220 Technical details and specifications (2002-2007)

No. of cylinders 6/DOHC
Capacity 2967cc
Compression ratio 10:1
Firing order 1-4-2-5-3-6
bore × stroke 89.0mm × 79.5mm
Suitable for unleaded petrol Yes
Minimum octane rating RON 95
Ignition system Make Visteon
Ignition Fuel system Type Black Oak
Air metering Type Mass
Combined ignition and fuel ECM Yes
Diagnostic socket Yes
Radiator cap 1.9-1.5 bar
Thermostat opens 88°C
Fuel system Regulated pressure 4.5 bar

© Motor car History
Registered: Advanced information, Maintenance and Service Guides to download and save.
Members Only !  >>  Register here. <<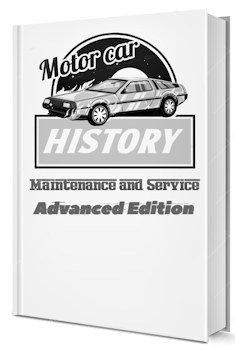 Service
Ford Mondeo ST220 maintenance and Service Guide (2002-2007)

Spark plugs Electrode gap 1.3 mm
Spark plugs Original equipment Motorcraft Type AGSF22FSCM
Spark plugs Tighten 15 Nm
Valve clearance -INLET Hydraulic
Valve clearance -EXHAUST Hydraulic
Engine oil grade - normal/ moderate climate or 5W/40 SAE Semi-synthetic
Engine oil grade - cold climate 5W/30 Semi-synthetic SAE
Engine oil grade - hot climate 10W/40 SAE Semi-synthetic
Engine oil change with filter 5.7 litres
Engine oil Sump drain bolt Tighten 26 Nm
Cooling system 9.7 litres
Manual gearbox oil grade 75W/90 SAE Semi-synthetic
Manual gearbox oil 5 speed 1,9 litres
Brake fluid Type Super DOT 4
Power steering fluid Type WSA-M2C 195-A
Air conditioning refrigerant Type R134a
Air conditioning refrigerant quantity 820±17 grams
Air conditioning oil Type WSH-M1C231-B
Air conditioning oil quantity 200cm³
Air conditioning oil viscosity ISO 46
Luggage Capacity 500 litres (hatchback)
Luggage Capacity 540 litres (Estate)
Braked Towing Weight 1800kg

Tightening torques
 
Camshaft/rocker cover Tighten 10 Nm
Inlet manifold to cylinder head Tighten 10 Nm
Exhaust manifold to cylinder head Tighten 20 Nm 
Steering wheel Tighten 45 Nm Tighten
Steering track rod end 40 Nm Tighten
Brake caliper to carrier Tighten Front and Rear 30 Nm
Road wheels Tighten 90 Nm

Cylinder head Tightening torques instructions
Renew bolts Cylinder head Yes
Stage 1 Tighten 40 Nm
Stage 2 Tighten 90°
Stage 3 Individually slacken off 360°
Stage 4 Tighten 40 Nm
Stage 5 Tighten 90°
Stage 6 Tighten 90°

© Motor car History