Fiat Sofim Engine Explained
The Sofim - Società Franco Italiana Motori was originally joint diesel engine enterprise of Fiat, Saviem (Renault) and Alfa Romeo established in 13 September 1974 and was bought by Iveco in 1981. The manufacturing plant is located in Foggia in southern Italy and is nowadays Fiat Powertrain Technologies largest engine plant covering an area of approximately 540,000 square metres (5,800,000 sq ft).
In 1977 was presented the 8140 diesel engine range: a 2.0-liter (1,995 cc) four-cylinder 65 PS (48 kW) and 2.4-liter (2,445 cc) four-cylinder 72 PS (53 kW). These motors were used in light commercial vehicle Saviem SG2, OM Grinta and in the Fiat Daily (Iveco Daily). These engines were used also in Fiat 131 and 132 models.
Today, light trucks Fiat Ducato III and Iveco Daily uses Sofim engine of 2.3 L of 96–116 PS (71–85 kW) and 3.0 L 120–166 PS (88–122 kW). Iveco also provides engines for Fuso, the Asian subsidiary of Daimler AG, a 3.0-liter engines for its light-duty vehicles.
Some SOFIM engines and examples of their use
| Engine type | Displacement cc | Max power PS (kW) at rpm | Max torque at rpm | Layout and number of cylinders | Valve /number of valves | Car | Years of production |
| --- | --- | --- | --- | --- | --- | --- | --- |
| 8140.61 | 2445 | 72 (53)/4200 | 147 N·m (108 lb·ft) /2400 | R4 | OHC/8 | Fiat 131 Fiat 132 Fiat Argenta Fiat Campagnola Fiat Ducato Iveco Daily | 1978-1983 1978-1981 1981-1985 1979-1987 1981-1989 1978-1990 |
| S8U 720/722 | 2445 | 71 (52)/4200 | 150 N·m (111 lb·ft) /2200 | R4 | OHC/8 | Renault Trafic Renault Master | 1981–1989 |
| 8140.21 | 2445 | 92 (68)/3800 | 216 N·m (159 lb·ft) /2200 | R4 | OHC/8 | Fiat Argenta Fiat Ducato Iveco TurboDaily | 1983-1985 1981-1989 1980-1990 |
| S8U 750 | 2445 | 92 (68)/3800 | 216 N·m (159 lb·ft) /2200 | R4 | OHC/8 | Renault Master B90 | 1986–1990 |
| 8144.21 | 2445 | 101 (74)/4100 | 217 N·m (160 lb·ft) /2300 | R4 | OHC/8 | Fiat Croma Lancia Thema | 1985-1989 1984-1988 |
| 8140.07 | 2499 | 75 (55)/4200 76 (56)/4000 | 162 N·m (119 lb·ft) /2200 165 N·m (122 lb·ft) /2400 | R4 | OHC/8 | Fiat Ducato Iveco TurboDaily Renault Trafic Renault Master Renault Messenger Tarpan Honker | 1989-1994 1990-1994 1990-1994 1990-1997 1990-1999 1991-1996 |
| 8144.67 | 2499 | 75 (55)/4200 | 162 N·m (119 lb·ft) /2200 | R4 | OHC/8 | Fiat Croma | 1989–1996 |
| S8U (8140.67) | 2499 | 80 (59)/4000 | 155 N·m (114 lb·ft) /2200 | R4 | OHC/8 | Renault Master Opel Movano Nissan Interstar | 1997-2000 1998-2000 1999-2000 |
| 8140.67 | 2499 | 84 (62)/4200 | 164 N·m (121 lb·ft) /2400 | R4 | OHC/8 | Fiat Ducato | 1994–1999 |
| 8140.27 | 2499 | 95 (70)/3800 103 (76)/3800 | 216 N·m (159 lb·ft) /2000 225 N·m (166 lb·ft) /2000 | R4 | OHC/8 | Fiat Ducato Iveco TurboDaily Renault Messenger Tarpan Honker | 1989-1994 1989-1994 1989-1996 1991-1996 |
| S8U (8140.27) | 2499 | 88 (65)/3800 94 (69)/3800 | 200 N·m (148 lb·ft) /2200 205 N·m (151 lb·ft) /2200 | R4 | OHC/8 | Renault Master | 1989-1990 1990-1994 |
| 8140.47 | 2499 | 116 (85)/3800 | 245 N·m (181 lb·ft) /2000 | R4 | OHC/8 | Fiat Ducato Iveco TurboDaily Renault Messenger | 1994-2002 1994-2000 1994-1996 |
| 8144.97 | 2499 | 116 (85)/3900 | 245 N·m (181 lb·ft) /2200 | R4 | OHC/8 | Fiat Croma Lancia Thema | 1989–1996 |
| S8U-762 (8144.97) | 2499 | 113 (83)/4000 | 240 N·m (177 lb·ft) /2000 | R4 | OHC/8 | Renault Safrane | 1992–1996 |
| 8140.63 | 2799 | 87 (64)/3800 85 (63)/3800 | 180 N·m (133 lb·ft) /2000 | R4 | OHC/8 | Fiat Ducato Iveco Daily Renault Mascott | 1998-2000 1996-1999 1999-2004 |
| 8140.23 | 2799 | 103 (76)/3600 106 (78)/3600 | 240 N·m (177 lb·ft) /1900 235 N·m (173 lb·ft) /1900 250 N·m (184 lb·ft) /1800 | R4 | OHC/8 | Iveco Daily Renault Messenger Renault Mascott | 1996-2000 1996-1999 1999-2004 |
| S9W (8140.43) | 2799 | 115 (84)/3600 | 260 N·m (192 lb·ft) /1800 | R4 | OHC/8 | Renault Master Opel Movano Nissan Interstar | 1997-2000 1998-2000 1999-2000 |
| 8140.43 | 2799 | 118 (87)/3600 122 (90)/3600 | 270 N·m (199 lb·ft) /1800 285 N·m (210 lb·ft)/1800 | R4 | OHC/8 | Fiat Ducato Citroen Jumper Peugeot Boxer Iveco Daily | 1997-2000 1997-2000 1997-2000 1996-2000 |
| 8140.43S | 2799 | 127 (93,5)/3600 125 (92)/3600 | 300 N·m (221 lb·ft) /1800 290 N·m (214 lb·ft)/1800 | R4 | OHC/8 | Fiat Ducato Citroen Jumper Peugeot Boxer Iveco Daily Renault Mascott | 2000-2005 2000-2005 2000-2005 2000-2006 2000-2004 |
| 8140.43N | 2799 | 146 (107)/3600 | 310 N·m (229 lb·ft) /1500 320 N·m (236 lb·ft) /1500 | R4 | OHC/8 | Fiat Ducato Citroen Jumper Peugeot Boxer Iveco Daily Renault Mascott | 2000-2005 2000-2005 2000-2005 2000-2006 2000-2004 |
About
Updated
Saturday, 03 February 2018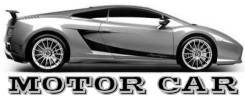 You are here:
Innovations

Engines

Fiat Engines