Dodge Polara Third generation
1965 to 1968
Overview
Production
1965–1968
Assembly
Detroit, Michigan, United States
Body and chassis
Body style
4-door sedan 2-door coupe 2-door convertible 4-door station wagon
Platform
C-body
Powertrain
Engine
440 cu in (7.2 L) V8 (1966-68) 426 cu in (7.0 L) V8 (1965) 413 cu in (6.8 L) V8 (1965) 383 cu in (6.3 L) V8 (1965-1968) 318 cu in (5.2 L) V8 (1965-1968)
Dimensions
Wheelbase
121.0 in (3,073 mm) 1965-66; 122.0 in (3,099 mm) 1967-on
Width
80.0 in (2,032 mm)
Height
62.0 in (1,575 mm)
For 1965,
Chrysler
moved the Polara back to a
Chrysler
"C" fullsize platform that was shared with
Chrysler
and
Plymouth
models. Once again offered in a full range of bodies (sedans, hardtops, station wagons, etc.), the Polara, in effect, replaced the 880 and remained a step below the Custom 880, and the new Monaco hardtop coupe was now Dodge's top model.
The previous mid-sized Dodges that were sold under the names Polara 500, Polara, 440, and 330 continued in production under the name
Dodge
Coronet, their wheelbase shrinking to 117 inches (2,972 mm). These Polaras were criticized for low fuel economy, with some configurations going only 12 miles on a gallon of gasoline.
1966
In the 1966 model year, the Monaco would replace the Custom 880 as the mid-level model while a new Monaco 500 would replace the previous 1965 Monaco.
1967
1967 models received a facelift and the hardtop coupe adopted a semi-fastback roof style with a reverse-slant rear quarter window.
1967 models also saw a new U.S. Government-required safety package that included an energy-absorbing steering column and safety steering wheel, blunt dashboard controls, more interior padding, and a dual-circuit brake master cylinder.
1968
1968s got outboard front shoulder belts and side marker lights in addition to the '67 safety equipment.
One constant of the 1965 to 1968 models was taut, square-edged styling, which was updated each year. From 1965 to 1970, the Polara would be the only full-sized Dodge available in the U.S. as a convertible.
Dodge Polara Third generation 1968 4-door station wagon

About
Dodge Polara 3rd gen (1965–1968)
Published date
Saturday, 04 January 2014
American cars of the 1960s
Updated
Tuesday, 12 December 2017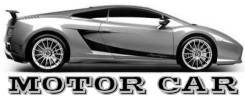 Dodge Polara Third generation car history from 1965 to 1968
You are here:
Vehicles A-Z

D

Dodge