History
Chrysler cirrus
Production period:

1995 to 2000

Class :

motor car

Body versions :

sedan

Engines:

Gasoline: 2.4-2.5 liters (104-125 kW)

Length:

4732 mm

Width:

1821 mm

Height:

1318 mm

Wheelbase :

2745 mm

Curb weight :

1327 kg
The Chrysler Cirrus is a sedan car offered by the US automaker Chrysler built from 1995 to 2000.
History 
The name Cirrus was first used by Chrysler in 1992 for a concept vehicle. The Chrysler Cirrus concept car is another example of the company's leading edge efforts in cab-forward design and two-stroke engine technology. It was powered by a 3.0-liter turbocharged two-stroke engine that when run on fuel grade alcohol produces 400 bhp at 6,000 rpm.
The production vehicle was first shown publicly formal North American International Auto Show (NAIAS) in 1994. was the vehicle as the successor of the last LeBaron sedan in the sale; meanwhile, had planned for July 18, 1994 production start in the Chrysler plant in Sterling Heights in the US state of Michigan for several weeks postponed. Offered were the base model Cirrus LX and the Cirrus LXi with sophisticated equipment and with front-wheel drive . 
The vehicle is based on the JA - platform from Chrysler.The design of Cirrus corresponds to the Chrysler Concorde introduced Cab-forward philosophy with a long wheelbase, short overhangs and a far-reaching forward passenger cabin. The c W value of the body is 0.31; The windscreen is tilted by 63 ° to the vertical. Except for trademark grille and rear lights of the Cirrus was identical to the Dodge Stratus and the 1996  Plymouth Breeze .
The front wheels are suspended on a double wishbone axle with unequal length wishbones ("A-arm"). At the rear axle a four-link axle is used. Front disc brakes are used with 279 mm diameter, the rear drum brakes with 216 mm diameter. 
The Cirrus is powered by a Mitsubishi- derived 2.5-liter V6 engine with a maximum output of initially 122 kW (164 hp), later 125 kW (168 hp) or a 2.4-liter inline four-cylinder engine with two overhead Camshafts and a maximum power of 104 kW (140 hp). A four-speed automatic transmission transmits power to the front wheels .
For model year 1998 the Cirrus LX and with it the four-cylinder engine. From the 1999 model year, the grille graced the new winged Chrysler emblem. In addition, the Cirrus had only minor modifications during its lifetime. In model year 2000, the equipment variant LX and the four-cylinder engine were available again. 
Until the end of production in 2000, about 320 000 copies were produced. While the vehicle then on renamed as the  Chrysler Sebring ,  were in some locations of the following Chrysler Sebring generations under the name Cirrus was still offered.
Technical
Registered: Advanced information, Maintenance and Service Guides to download and save.
Members Only !  >>  Register here. <<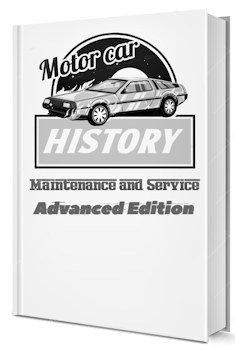 Related