Austin A60 Cambridge
 1961 to 1969
Overview
Production
1961–1969 276,534
Body and chassis
Related
Morris Oxford VI
Powertrain
Engine
1.6 L B-Series Straight-4 61 bhp petrol 1.5 L Straight-4 40 bhp diesel
Transmission
3-speed automatic
Dimensions
Wheelbase
100.3 in (2,548 mm)
Length
174.5 in (4,432 mm)
Width
63.5 in (1,613 mm)
Height
58.5 in (1,486 mm)
Curb weight
2,464 lb (1,118 kg)
An updated Cambridge model, now called the A60, was introduced for 1961. It included a new 1.6 L version of the B-Series straight-4 engine which had first been used in the MGA. Modified styling included side chrome stripes – some models with contrasting colour infills – and reduced fins on the rear wings. The style continued to be known as "Farina". This body covered a chassis that was slightly longer in wheelbase and wider in track than the A55. This allowed three people to be accommodated on the rear seat. Anti-roll bars were added to both front and rear suspension.
A diesel version was introduced in 1961 for export cars and was available in the UK from 1962. Early manual models had the option of column gear change. The Borg Warner three-speed Type 35 automatic transmission was an option, the first British car to be fitted with this type, with the selector on the steering column.
The A60 Cambridge sold well, with over 275,000 built when production finally ended in 1969. Its intended successor, the front-wheel-drive Austin 1800 of 1964, did not dent sales, so Cambridge production was continued until 1969 at the Morris plant at Cowley when the Austin Maxi took over production and the Morris Oxford version continued in production until 1971, when the Morris Marina was launched.
Austin A60 saloons assembled in Ireland by Brittain Smith of Portobello, Dublin 2 were identifiable by the use of Morris Oxford series VI tail-lights. The last of these were produced in 1970, and some were registered in 1971. The A60 Cambridge was effectively replaced by the Austin Maxi hatchback in April 1969, while the Oxford continued until early 1971, when it was replaced by the Morris Marina.
The car was popular with the UK taxi trade, but its dominating popularity with the Hong Kong taxi trade was even more impressive. In 1967 taxi versions of the Austin A60 accounted for nearly 17% of car sales, helping BMC to a total Hong Kong car market share of 28% in that year.
Both a manual and automatic versions of the A60 were tested by The Motor magazine in 1961. The manual had a top speed of 80.4 mph (129.4 km/h) and could accelerate from 0–60 mph (97 km/h) in 19.8 seconds. A touring fuel consumption of 25.1 miles per imperial gallon (11.3 L/100 km; 20.9 mpg-US) was recorded. The test car cost £883 including taxes of £278. The automatic was slightly slower, with a top speed of 77.9 mph (125.4 km/h) and acceleration from 0–60 mph (97 km/h) in 24.9 seconds. A touring fuel consumption of 28.9 miles per imperial gallon (9.77 L/100 km; 24.1 mpg-US) was recorded. The car cost £982 including taxes of £309.{/slider}
A 1967 Austin A60 Cambridge in the Heartbeat, TV Series (ITV)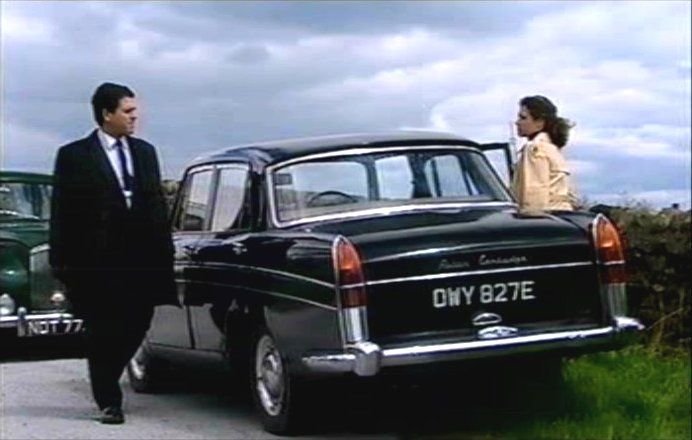 1962 Austin A60 Cambridge in The Italian Job, Movie,from 1969
About
Updated
Sunday, 26 January 2020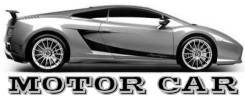 Published date
Wednesday, 30 October 2013