VOLVO 260 Series
1975 to 1982
Overview
Manufacturer
Volvo Cars
Body and chassis
Class
Executive car
Body style

4-door sedan
4-door Limousine
4-door Estate

Layout
Front-engine, rear-wheel-drive
Powertrain
Engine

 

2,664 cc B27 (PRV) V6
2,849 cc B28/B280 (PRV) V6
2,383 cc D24 I6 diesel

Transmission

4-speed M45/M46 manual
5-speed M47 manual
3-speed BW35/BW55 automatic
4-speed AW70/AW71 automatic
The Volvo 264 was introduced in 1974 as the successor to the Volvo 164, which was produced simultaneously with the 264 in 1975.
Variations of the 260 Series . The 240 Series was available in Sedan or Station Wagon, (264DL and 264GL) however the 260 Series was available in Coupe (262C by Bertone), and Limousine 264 TE. Later the 265 DL estate became available alongside the existing range, and this was the first production Volvo estate to be powered by a six-cylinder engine.
Dimensions: Overall length 490 cm, wheelbase 264 cm.
Brakes: Hydraulic, disc brakes on all four wheels.
The 164 had been based on the 144 and, in the same way, the 264 was based on the 244. The most striking change was the design of the front with its more prestige-oriented styling.
Special editions
Volvo 264 Top Executive (1975 to 1981): A limousine version of the 264; many now reside in Germany as they were exported to the former German Democratic Republic for use by the government.options included a telephone and refrigerator. the overall length was 560 in 220.47 cm  height  56.69 in  (144cm)
Volvo 262C  luxury coupe made by Volvo. Based on the Volvo 200 Series, the 262C was built by Bertone in Turin with limited production from 1977 to 1981
A completely new engine, the B27E PRV-engine, had been developed for the 264 - a V6 with a displacement of 2.7 litres,   had a displacement of 2664 cc, an aluminium alloy block, and wet cylinder liners. This engine produced 140 bhp (100 kW) for both the 264DL and 264GL. A fuel-injected variant of the V6, the B27F, was introduced to the US in the 1976 260 series. 
All models were available with a choice of 4-speed manual or 3-speed automatic transmission. Overdrive was also optional on the manual, while a 5-speed manual gearbox was optional on the 264GL and 265GL. in collaboration with Peugeot and Renault.
About
VOLVO 260 Series car range and history from 1975 to 1982
Updated
Sunday, 15 July 2018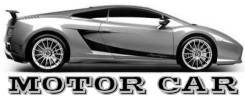 Published date
Wednesday, 04 October 2017