Cornish-Friedberg Motor Car Company
Cornish-Friedberg Motor Car Company was an American manufacturer of automobiles in the 1910s . 
History
FW Cornish and Charles and Louis W. Friedberg founded the company in 1907. The seat was in Chicago in Illinois . They began in the late spring of 1907 with the production of automobiles. The brand name was CF . It was not until December 1907 at the Chicago Automobile Show that they first presented vehicles at a motor show. In 1909 the production ended. Louis Friedberg made a fresh start with the Chicago Forty .
The offer was only a model. A water-cooled four  cylinder engine with 35 hp powered the rear axle via a cardan shaft . The chassis had 290 cm wheelbase . As superstructures were three and four-seater roadster and a five -seat touring car to choose from.
About
Cornish-Friedberg Motor Car Company
Automotive manufacturer of Chicago , Illinois.United States from 1907 to 1909.
Updated
Tuesday, 16 October 2018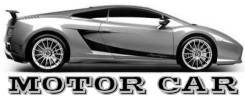 Published date
Monday, 17 September 2018