Stephens Motor Car Company
 The Stephens Motor Car Company was an American automobile manufacturers , which from 1922 to 1924 the production of the 1916 Moline Plow Company introduced Stephens continued -Automobils. The company was controlled by John North Willys since 1918 , but did not integrate it into its Willys-Overland group. The cars of this brand belong to the then upper class , had temporarily at prices of the upper middle classsold. At times, the company was controlled by John North Willys, but did not actively participate in the management. The brand name was Stephens ; to other manufacturers of automobiles of the same name as the British Stephens (1898) and the US Stephens - Cyclecar there is no known connection.
History
The Moline Plow Company was established in 1870  from the Candee & Swan Implement Company in Moline ( skirt Iceland County , Illinois ). The company specialized in the production of plowshares and other equipment for agriculture and gained a good reputation. A second mainstay was horse buggies . 1882, the Vice President of the Company, George W. Stephens , acquired the majority stake in the company. Under his leadership, the company developed into a major regional player and grew through the acquisition of smaller rivals. In 1915, the first engine plow was built. In the same year, a tractor manufacturer was taken over with Universal Tractors . As Moline Universal he was built until 1923. Also at this time began the development of a middle-class car with which the operation should be better utilized.
The automobile industry was modest and, above all, the need to diversify production and thereby offset a decline in agricultural machinery production. This was also openly communicated to the outside world.  This was the end of 1915, the subsidiary Stephens Motor Branch set up; whose managing director was Matthew A. Steele , who had already gained experience in the construction of carriages. He organized premises, machinery and equipment for production. The team also included chief engineer John T. Trumble , who had held that position with two automakers based in Flint, MichiganMonroe Motor Companyand the Chevrolet Motor Company (which was not yet part of General Motors at the time). The workforce was completed by chief designer John A. Holden and stenographer Mrs. Tice . For the design of the automobile experienced engineer drew Edward T. Birdsall responsible. He was a founding member and first secretary of the Society of Automotive Engineers (SAE) and responsible for a number of designs for various manufacturers. Most recently, he had worked for patent attorney George Baldwin Selden , the automobile companySelden Motor Vehicle Company in Rochester (New York) , is developing a four-cylinder cars.
In February 1916, Stephens received two bogies manufactured at a specialist Detroit facility to Birdsall's specifications for testing. One of them was possibly equipped with a four-cylinder engine  however, such a version did not go into production. In March 1916, the company moved to Freeport (Illinois) where Moline Plow the former facilities of the carriages - and wagon manufacturer John W. Henney & Co. took over.The plants were also suitable for the construction of bodies, which Stephens made himself. Not proven but it is likely that Stephens also carved foreign vehicles. It seems that many of the former Henney employees moved to Stephens, including the office manager Preston A. Boyd (1892-1959); this went back to Henney after the closure of Stephens, where he became vice president and sales manager.
Production started in 1916 for the model year 1917. The only model was initially the Stephens Six Series 60 with a six-cylinder engine Continental Model 7W . This was initially only available as a touring . At the turn of the year 1916/1917 followed a variant as a roadster . Both cost only US $ 1150, although their bodies were crafted by hand. priced in the middle class settled, this was a very attractive offer, but the low prices were not sustainable in the long run. An externally little changed successor appeared in August 1917 as Salient Six Series 70th, The new model was slightly longer and had an overhead valve six-cylinder of R & V . The Roadster and the first closed Stephans, a 5-seater Sedan , were offered only in the model year 1918; however, both appeared again in 1920 in the series 80. Instead, there was a 1919 four - seat Touring with sophisticated equipment as a precursor to the attractive Foursome - Phaeton . The price for a 5-seat touring in basic equipment rose to US $ 1485. 
John Willys of Willys-Overland took over 51% of the parent company in September 1918 Moline Plow and thus controlled the Stephens Motor Branch . As president and general manager for Moline Plow , Frank G. Allen  followed George Peek . Willys did not integrate the company into its Willys Overland group. At Moline Plow , some 80% of senior executives retained their positions and Stephens Automobile Branch's leadership changed little. 
The Salient Six belonged in terms of performance in the then upper middle class and was there an attractive offer. The vehicle remained technically almost unchanged throughout its production time; the most significant adaptation after the change of ownership was the expansion of the body offer on three Touring with 4, 5 or 6 seats and a four-seater Victoria , which meant a Touring with better weather protection. The Moline Plow Company bought in 1920 with Root & Vandervoort their by far most important engine supplier. This company had recently generated up to 80% of its revenue from Moline Plow orders.
For the Salient Six Series 80 built from 1920 to 1922, there was again a longer wheelbase and a revised range of products, which included two roadsters (US $ 1975) and a touring (US $ 2050.-) for the first time also closed bodies. The 3-seater coupe and the 5-seater sedan each cost US $ 3050. The coupe was only offered in 1920.
The models for 1921 were again raised: US $ 2400.for the open versions and US 3400 .for the now 6-seater sedan. The coupe accounted for. It is not possible to identify whether behind it a marketing concept or whether management acted under sheer cost pressures, but the attempt, the vehicle only on price increases in the upper class to establish, suggested clearly fail. Optical distinguishing feature from 1921 is a new, square logo on the radiator grille. It shows in the upper part the letter "S" as stylized lightning and below the lettering Stephens, 
The Stephens Motor Branch 1922 became independent as Stephens Motor Car Company .
The Stephens Salient Six Series 90 for the model year 1922 was hardly changed technically. In his last year of production, however, he received most body styles. The prices were cut drastically and there were some models sportier variants with treads instead of continuous running boards and optional wire spoke wheels or stylish full-size wheels. The thus created Foursome - Phaeton and Roadster are considered the most attractive Stephens . 
For 1923 there was the first and only facelift for Stephens . The designation Salient Six accounted for; the new models were called Six (1923) resp. 6-20 (1924) marketed. The engine now made 59 bhp (44 kW) @ 2750 rpm and there was, at least 1923, the choice between two wheelbases with 117 inches (Series 10, 2972 ​​mm) resp. 124 inches. (Series 20, 3150 mm) , Series 20 something reminiscent of REO .production ended in the first half of 1924. Henney bought back his old equipment at the end of the year and produced there until 1954 car bodies, mainly ambulances and funeral cars. 
In 1929, Moline Implement merged with the Minneapolis Steel & Machinery Company ( Twin City tractors) and the Minneapolis Threshing Machine Company at the Minneapolis-Moline Implement Company . This was taken over by White in 1963 ; the brand name Minneapolis-Moline ( MM ) was discontinued in 1974.
Between 1916 (model year 1917) and 1924, the following models emerged:
1916/1917: Stephens Six Series 60 (engine Continental)
1918/1919: Stephens Salient Six Series 70
1920-1921: Stephens Salient Six Series 80
1922: Stephens Salient Six Series 90
1923: Stephens Six Series 10
1923: Stephens Six Series 20
1924: Stephens 6-20 Series 20
Engine 
The water-cooled six - cylinder engine was initially purchased by Continental . It was a conventional, side-mounted in- line type 7-W engine . , as also used by Abbott  Anderson , Columbia , Davis . The 7-W has 224.0 ci (3670 cc) displacement of 3¼ inch bore and 4½ inch stroke . This engine produced 55 bhp (41 kW) at 2400 rpm. and was used until July 1917. Stephens then switched to a more advanced engine. Because the Root & Vandervoort Engineering Company (R & V) already supplied most of the engines for the agricultural equipment of the Moline Plow Company , this experienced engine builder was also a natural choice for Stephens. In 1920, Moline Plow took over .
The R & V six-cylinder was top-mounted and had the same dimensions as the Continental 7-W . this too had a triple crankshaft .The output is 57 bhp @ 2600 from the factory and 59 bhp @ 2750 rpm from 1922.  1920 Stephens changed the performance of his vehicles. This resulted in a nominal correction of 25.35 hp according to NACC to a more realistic 57 hp.
The three-speed gearbox with reverse gear Stephens made to their own plans. As a special feature, a ball-bearing output shaft was mentioned. The 10 "diameter dry disc clutch was purchased from Borg & Beck .
The Six's 115-inch wheelbase proved too short to be accepted by the market. Thereafter, the length of Stephens grew with each series; even the smallest, Six Series 10 , stayed above this mark. This results in a parallel to the much better known Packard Single Six , which also sold satisfactorily only after the introduction of a longer wheelbase.
The extensive basic equipment included a hall - central chassis lubrication , a Stewart - speedometer to 75 mph (120 km / h), an electric horn, air intakes in front of the windshield, a gear lock as anti - theft device , a Boyce - Motometer and a Kellogg tire pump.
The chassis consisted of a conventional ladder frame with five trusses and one torsion tube front and rear, d. H. Trusses in the form of round rods at the end of the chassis. There were time-typical rigid axles front and rear, which hung on leaf springs. 
The wheelbase changed several times:
115 inches (2921 mm): Six Series 60, 1916-1917
118 inches (2997 mm): Salient Six Series 70, 1918-1919 
122 inches (3099 mm): Salient Six Series 80 and 90, 1920-1922 
117 inches (2972 mm): Salient Six Series 10, 1923 
124 inches (3150 mm): Six and 6-20 Series 20, 19123-1924 
Technical
 Model overview 

model
construction time
engine
Displacement 
c.i./cm³
Power 
bhp / kW rpm
Wheelbase in / mm
body
List prices 
US $
Six
Series 60
1916-1917
R6 sv , Continental
224.0 / 3670
55 / 41,0 @ 2400
115/2921
Roadster 
Touring
1150
Salient Six
Series 70
1918-1919
R6 ohv , R & V
224.0 / 3670
57 / 42.5 @ 2600
118/2997
Roadster (1918) 
Touring 
Victoria (1919) 
Sedan (1918)
1485-1975
Salient Six
Series 80
1920-1921
R6 ohv, R & V
224.0 / 3670
57 / 42.5 @ 2600
122/3099
Roadster 
Touring 
Victoria 
Coupe (1920) 
Sedan
1800-3050
Salient Six
Series 90
1922
R6 ohv, R & V
224.0 / 3670
57 / 42.5 @ 2600
122/3099
Roadster 
Touring 
Victoria 
Sedan
1800-3400
Six
Series 10
1923
R6 ohv, R & V
224.0 / 3670
59 / 44.0 @ 2750
117/2972
Roadster 
Touring 
Coach (?) 
Sedan
1295-1950
Six
Series 20
1923
R6 ohv, R & V
224.0 / 3670
59 / 44.0 @ 2750
124/3150
Touring 
Sport / Foursome
Sedan
1685-2385
6-20Six
Series 20
1924
R6 ohv, R & V
224.0 / 3670
59 / 44.0 @ 2750
124/3150
Touring 
Sport / Foursome
Sedan
1585-2250

 Production figures

| model year | number of pieces |
| --- | --- |
| 1917 | 1337 |
| 1918 | 1867 |
| 1919 | 2193 |
| 1920 | 3780 |
| 1921 | 3536 |
| 1922 | 2064 |
| 1923 | 3156 |
| 1924 | 1213 |
| Total | 19146 |
About
Stephens Motor Car Company
Automotive manufacturer of Freeport , Illinois.United States from 1915 to 1924.
Updated
Sunday, 24 February 2019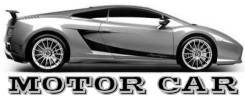 Published date
Saturday, 15 September 2018