History
Rover T-Series engine
The Rover T16 engine was a 1994 cc fuel injected DOHC inline-four petrol engine produced by Rover from 1992 to 1999. It has a bore of 84.45 mm (3.325 in) and a stroke of 89 mm (3.5 in). It is a development of the M-Series (M16), which was in turn a development of the O-Series, which dated back to the BMC B-Series engine as found in the MG B and many others.
Several variants were produced for various models, but all had the same displacement. The naturally aspirated type produced 136 horsepower (101 kW), and turbocharged types were available with 180 and 200 hp (150 kW).
While the engine itself is capable of a great deal of power, its limiting factor was the PG1 Powertrain Ltd gearbox it was coupled with which could not handle the torque. Due to this the engine is electronically limited to a lower torque output than it is easily capable of, giving the engine a very 'flat' overall torque curve.
Applications
The Rover 620ti Turbo, 220 turbo coupé and 820 Vitesse all utilised the engine. The T-Series engine also found its way into limited-run Rover 220 3-door hatchbacks in GTi and later GSi trims and the 420 GSI turbo and GSI Sport turbo. The turbo versions now appear in the mg zr via custom conversions running 200bhp to 350bhp after forged internals.
The non-turbo engine also found its way into the short-lived and generally underpowered Land Rover Discovery 2.0i. Land Rover also fitted the same engine to a special batch of Defenders built for the Italian Carabinieri, which operated an exclusively petrol-powered vehicle fleet. A development vehicle was also built using a turbocharged version of the engine which far out performed the V8 production cars, but no room could be found for it in Land Rover's vehicle strategy.
Technical
Rover T-Series engine Technical details and specifications (1992-1999)

Rover 2.0 Turbo

No. of cylinders 4/DOHC
Capacity 1994 cc
Firing order 1-3-4-2
Compression ratio 8.5:1
Diagnostic socket Yes
Ignition coil Make Unipart Type NEC100610
Distributor Make Motorola MKC101920
Oil pressure 3.8 bar @ 3000 rpm
Maximum cranking amps 162-198A
Alternator Make Lucas Type A127-85
Regulated voltage 13.6-14.4V

© Motor car History
 

Manufacturer

Rover

Date

1991

Designation

T16

Application

820i

Configuration

4 in line

Bore x stroke (mm)

84.5 x 88.9

Cubic Capacity

1994cc

Head/block material

Alloy/iron

Valve gear

DOHC 16v

Main bearings

5

Compression ratio

10.0:1

Injection

Lucas
  multi-point

Engine management

Motorola
  MEMS

Power bhp (DIN)
  @ rpm

138@6000

Torque lb/ft
  @ rpm

136@2500
Registered: Advanced information, Maintenance and Service Guides to download and save.
Members Only !  >>  Register here. <<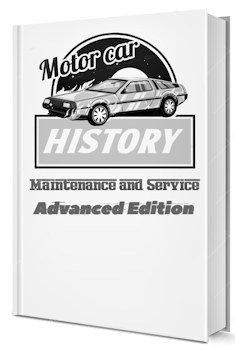 Service
Rover T-Series engine Service Guide (1992-1999)

Rover 2.0 Turbo

Spark plugs Electrode gap 0.8-0.9mm
Spark plugs Original equipment Unipart GSP6662
Spark plugs Make Bosch FR6DC
Spark plugs Make Champion RC9YCC
Spark plugs Make NGK BKR6E 
Valve clearance -INLET Hydraulic
Valve clearance -EXHAUST Hydraulic 
Engine oil grade - moderate climate 10W/40 SAE or 10W/30 SAE
Engine oil grade - cold climate 5W/40 SAE
Engine oil grade - hot climate 15W/50 SAE
Engine oil change 4.5 litres
Cooling system 8.0 litres
© Motor car History
Related