History
Asia Rocsta Jeep
Production period:

1990 to 1999

Class:

Off road

Body versions:

Jeep Cabriolet

Engines:

Gasoline :1.8 litres (57 kW)
Diesel 2.2 litres (45 kW)

Length:

3580-4190 mm

Width:

1690 mm

Height:

1820-1850 mm

Wheelbase:

2130-2730 mm

Curb weight:

1220-1280 kg
The Asia Rocsta is an off-road vehicle from South Korea from Asia Motors a subsidiary of Kia Motors built in the 1990s
History 
Since March 1990, the Rocsta 102, so the official name, in the Korean Gwangju produced. Asia Motors, a wholly owned subsidiary of Kia Motors, produces mainly military and commercial vehicles and has been part of the Kia Group since 1976.
The KM 410, a light multi-purpose off-road vehicle for the Korean army, which was fabricated with the old Jeep M38A pressing tools, which explains its similarity to the Jeep. The civil Rocsta 102 was developed on the basis of KM 410. In addition to some technical changes (for example, the use of 1.8-liter Mazda engines instead of the 2.0-liter Kia engines and gearboxes with longer, roadworthy translations) the Rocsta got right steel doors instead of the Jeep-typical door cut-outs, with short or long wheel base and many plastic parts in the interior (for example, dashboard) and on the body (fender flares, side skirts).
In 1991, the Rocsta was first imported to Europe just five months after its launch, the Rocsta - the first Korean 4x4 off-roader in the UK market. First to Italy, from 1993 to Holland and to England. The Rocsta was available only at certain Kia sales outlets, but was still offered by independent retailers.
Both offered with petrol and diesel engines that come from Mazda. The petrol engine is the 1.8-liter engine (F8) from the old Mazda 626 with catalyst and electronically controlled carburettor 78 hp from 1.8 litre capacity. The 2.2-liter diesel engine (R2) comes from the Mazda Bus E2000 or Transporter. The power is 61 hp.Both came with a with five-speed manual transmission.
The traditional suspension of beam and leaf-spring was later updated to include a new suspension system for the Rocsta which greatly improves the ride comfort both on and off-road with better axle articulation giving more wheel contact in arduous driving.With either a hard or soft-top options in addition to the standard version, there was a "DX" equipment, which included a power steering, a height-adjustable steering wheel, tachometer, clock, centre console, and alloy wheels with tires size 235/75 R 15.In 1998, under the model name Kia Rocsta once again offered a larger batch of 1.8-liter petrol models with air conditioning and closed hardtop.
Technical
Registered: Advanced information, Maintenance and Service Guides to download and save.
Members Only !  >>  Register here. <<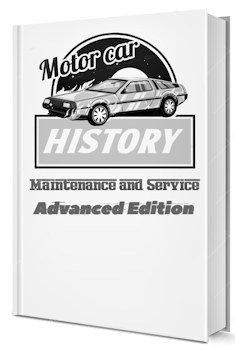 Related