History
Jensen GT
Manufacturer
Jensen
Production
1975 to 1976
Class
sports car
Body style
2-door coupé
Engine
1973 cc Lotus 907 engine
Transmission
Getrag 235 5-speed manual
Wheelbase
92 in (2,337 mm)
Length
162 in (4,115 mm)
Width
63 in (1,600 mm)
Height
48 in (1,219 mm)
Curb weight
2,436 lb (1,105 kg)
Jensen Motors introduced the Jensen GT, a shooting-brake version of the Jensen-Healey, in 1975.
History
The Jensen GT went into production in 1975 but without the Healey name.After a California owner bought Jensen Motors Ltd. in 1970.With the petrol crisis and the large engine Interceptor, falling sales, a new, more economical small engine car was now needed. So came the 2.0 litre Lotus 907 engine but with the luxury seen in the Interceptor but now a up-market practical car for the time .
The new layout featured a 2+2 layout with a very small back seat. Aside from the body form and seats, there were few differences between the coupe and the roadster.
The new car, dubbed the Jensen GT, would include features such as a full burr walnut fascia and electronic windows that were not available on the standard Jensen Healey. There were even options for leather trim and air conditioning. Due to the extra weight and additional smog control components on the engine, acceleration and top speed were significantly restricted. Before Jensen Motors went into receivership, 509 Jensen GTs were constructed during its short run (September 1975 to May 1976).
Technical
Registered: Advanced information, Maintenance and Service Guides to download and save.
Members Only !  >>  Register here. <<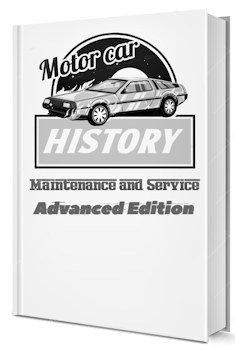 Related