Info
Alma Automotive manufacturer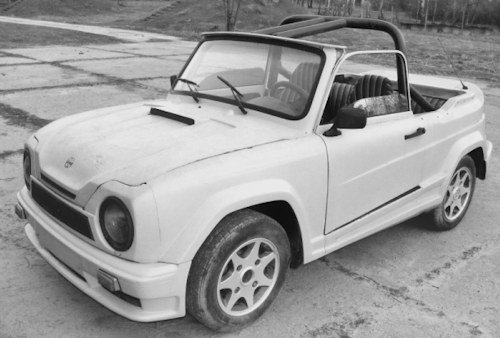 Alma was a Hungarian car brand from the 1990s. The brand name was Alma .
History 
A Hungarian sculptor manufactured a vehicle in 1990 and named it Papillon. Imre Pápa, head of Pápa & Pápa Kft , Biharkeresztes , which produced canned goods, acquired the rights a few years later. 1995 began the production of automobiles.  
The model was based on a Trabant. For the drive was provided by a small motor from the Fiat 127 or the Fiat Panda. The engine power was 45 hp. The body consisted of plastic open body. A roll bar provided some security. The build quality vehicle is described as bad. 
 1996, the production ended. Overall, emerged only a few copies.