Honda Accord

First generation
 SJ-SM 1976–1981
Overview
Production
1976–1981
Assembly
Sayama, Japan
Body and chassis
Class
Compact
Body style
3-door hatchback 4-door sedan
Layout
FF layout
Powertrain
Engine
1.6 L EL1 I4 1.6 L EF I4 1.6 L EP I4 1.8 L EK1 I4
Transmission
2-speed automatic 3-speed automatic 5-speed manual
Dimensions
Wheelbase
2,380 mm (94 in) sedan
Length
4,450 mm (175 in) sedan
Width
1,620 mm (64 in) sedan
Height
1,360 mm (54 in) sedan
Curb weight
945 kg (2,083 lb)
The first generation Honda Accord was launched on May 7, 1976 as a three-door hatchback with 68 hp (51 kW), a 93.7-inch (2,380.0 mm) wheelbase, and a weight of about 2,000 pounds. It was a platform expansion of the earlier Honda Civic at 162 inches (4,115 mm) long. To comply with recently enacted emission regulations enacted in Japan, the engine was fitted with Honda's CVCC technology. The Accord sold well due to its moderate size and great fuel economy. It was one of the first Japanese sedans with features like cloth seats, a tachometer, intermittent wipers, and an AM/FM radio as standard equipment. In 1978 an LX version of the hatchback was added which came with air conditioning, a digital clock, and power steering. Until the Accord, and the closely related Prelude, power steering had not been available to cars under two litres.
On October 14, 1977 (a year later in the US market), a four-door sedan was added to the lineup, and power went to 72 hp (54 kW) when the 1,599 cc (97.6 cu in) EF1 engine was supplemented and in certain markets replaced by the 1,751 cc (106.9 cu in) an EK-1 unit. In 1980 the optional two-speed semi-automatic transmission of previous years became a three-speed fully automatic gearbox (a four-speed automatic transaxle was not used in the Accord until the 1983 model year). The North American versions had slightly redesigned bumper trim. Other changes included new grilles and taillamps and remote mirrors added on the 4-door (chrome) and the LX (black plastic) models.
The CVCC badges were deleted, but the CVCC induction system remained. In 1981 an SE model was added for the first time, with Novillo leather seats and power windows. Base model hatchbacks, along with the 4-door, LX, and SE 4-door, all received the same smaller black plastic remote mirror. The instrument cluster was revised with mostly pictograms which replaced worded warning lights and gauge markings. Nivorno Beige (code #Y-39) was replaced by Oslo Ivory (#YR-43). Dark brown was discontinued, as was the bronze metallic. The shifter was redesigned to have a stronger spring to prevent unintentional engagement of reverse, replacing the spring-loaded shift knob of the 1976 to 1980 year model cars.
The Accord competed with Japanese competitors such as the Toyota Corona, Nissan Bluebird, Mazda 626 and Mitsubishi Galant, which were also part of the mid-size Japanese market, as well as the VW Dasher in Europe.
About
Honda Accord 1st gen (1976–1981)
Updated
Monday, 16 July 2018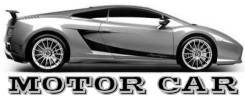 Honda Accord First generation