History
Ford Kent Crossflow engine
From 1949 to 1984
1300 Crossflow from my mk1 escort
The Ford Kent is an internal combustion engine from Ford of Europe. Originally developed in 1959 for the Ford Anglia, it is an in-line four-cylinderoverhead-valve–type pushrod engine with a cast-iron cylinder head and block.
The Kent family can be divided into three basic sub-families; the original pre-Crossflow Kent, the Crossflow (the most prolific of all versions of the Kent), and the transverse mounted Valencia variants.
This series of engines became known as the Kent engine because Alan Worters, the company's Executive Engineer (Power Units), lived across the river from Ford's Dagenham plant in the English county of Kent.
Originally within Ford, it is said that the Kent name was actually born with the A711 and A711M blocks (commonly called the 711M block) with square main bearing caps for the Crossflow series, which represented a vast improvement in the durability of the engines. However, the name caught on to be used outside the company to include pre-711M engines as well.
Pre-Crossflow
Pre-Crossflow Kent engine
The original OHV three main bearing Kent engine appeared in the 1959 Anglia with a capacity of 996.70 cc developing 39 bhp (29 kW) at 5,000 rpm - unusually high for the time. With a 80.96 mm (3.19 in) bore and 48.41 mm (1.91 in) stroke, combined with independent (non-siamesed) four intake and four exhaust ports, it was a departure from traditional undersquare English engine design.
The same engine, with its bore unchanged, but with longer 65.00 mm and 72.75 mm stroke and thus larger capacities were subsequently used in the Ford Consul Classic (1339 cc) and Consul Capri (1339 cc and 1498 cc), the Mk1 and early Mk2 Cortinas (58.20 mm stroke 1198 cc, 63.00 mm stroke five main bearing 1297 cc and the 1498 cc), and the early Corsairs.The 1500 Pre-crossflow also provided the base for the Lotus Twin Cam, where selected blocks were bored to larger capacity.
In addition to its 'over-square' cylinder dimensions, a further unusual feature of the Kent engine at its introduction was an externally mounted combined oil filter/pump unit designed to facilitate efficient low-cost production and easy maintenance.
The engine is now referred to as the pre-crossflow Kent, in reverse-flow cylinder head configuration with both the inlet and exhaust being on the same side of the head.
Applications:
Ford Anglia
Ford Cortina
Ford Consul Classic and Consul Capri.
Ford Corsair
107E Ford Prefect
Marcos 1500 GT
Otosan Anadol 1.2 L – 1.3 L (1966–1984)
TVR Grantura
The Pre-Crossflow Kent engine was also used by Lotus on Lotus Mk.VII.
Crossflow
Uprated cross-flow again from my Escort GT spec.
A 1967 redesign gave it a cross-flow type cylinder head, hence the Kent's alternative name Ford Crossflow. It would go on to power the smaller-engined versions of the Ford Cortina and Ford Capri, the first and second editions of the European Escort as well as the North American Ford Pinto (1971, 1972 and 1973 only).Early blocks  the casting marks 681F and capacities you'll find are, 940, 1098, 1298 and 1599 In South Africa it also powered the 1.6 L Mk II, Mk III, Mk IV, & Mk V Ford Cortina and 1.6 L Ford Sierra.
The Crossflow featured a change in combustion chamber design, using a Heron type combustion chamber in the top of the piston rather than in the head. The head itself was flat with each engine capacity (1098 cc and 1298 cc) featuring different pistons with different sized bowls in 681F and 701M blocks. The 1599 cc 691M block had the stronger 'square' bearing caps later used in the 711M, and small combustion chambers in the near-flat head (the bulk of the volume being in the piston bowl). In 1970, the new A711 block for 1298 cc and A711M block for 1599 cc were introduced with thicker block wall, square main bearing caps, large diameter cam followers and wider cam lobes, with the latter block having a 7/16" taller deck height, together with a return to the flat head. These changes represented a significant improvement in the reliability of the engines, and the blocks are commonly referred to as '711M' blocks Most cars came with a single choke Ford IV carb although the 1.3 and 1.6 GT models had a 32/36 DGV Weber twin choke.
Ford 1600 crossflow 711 engine again for my escort
Kents are quite easy to tune to GT spec, which usually means the biggest capacity block, slightly bigger valves (usually taken care of with a performance head), GT cam free flow exhaust and twin choke Weber - you should see around 80-90bhp. Switch to a Kent BCF2 or a 224 and you'll be approaching 110bhp. ARP rod bolts and replacement of the front pulley for a one piece steel item. The valve train should be strengthened with steel posts, spacers and rocker shaft to cope with the additional stresses caused by high lift cams, HD valve springs and higher revs. A double timing chain kit should also be fitted for the same reasons.
The Ford Crossflow engine (1298 cc and 1599 cc) also powered the Reliant Anadol (1968–1984). Other makes such as Morgan used the Crossflow on Morgan 4/4, Caterham on Caterham 7, and TVR used the engine in the Grantura, Vixen, and 1600M. It has been fitted in countless other applications as well, being a favourite of kit-car builders not only in Great Britain. 
Technical
Ford Kent Crossflow engine Technical specifications

Ford Escort 1.6 (1975-1978) 62kw (84hp)

No. of cylinders 4/OHV
Capacity 1599 cc
Compression ratio 9.0:1
Fuel system Weber Type 32 DGAV
Ignition coil Make Motorcraft
Ballast resistance 1.5 Ohm
Firing order 1-2-4-3
Distributor Motorcraft 751F-BA
Contact breaker gap 0.6 mm

Starter motor Make Bosch Type 0 001 221 228
Minimum starting voltage 10,0 V
Alternator/Regulator Make Bosch Type K1-55A
Voltage regulator Type 0 192 052 005
Regulated voltage 13.7-14.5 

Fuel pump delivery pressure 0.21-0.25 bar
Oil pressure 1.5 bar at 2000 rpm
Radiator cap 0.91 bar
Thermostat opens 82-92°C

Ford Escort 1.1 1968-1975  29kw (40hp)

No. of cylinders 4/OHV
Capacity 1098 cc
Firing order 1-2-4-3
Ignition coil Make Autolite
Ballast resistance 1.5 Ohm
Distributor Make Autolite C8AH-A/B

Ford Escort 1.3 (1970-1975) 43 (57hp)

No. of cylinders 4/OHV
Capacity 1297 cc
Suitable for unleaded petrol No
Ignition coil Make Autolite Type 711M12024AA
Ballast resistance 1.45-1.55Ohm
Firing order 1-2-4-3
Distributor Autolite 71EB-12100

 © Motor car
Registered: Advanced information, Maintenance and Service Guides to download and save.
Members Only !  >>  Register here. <<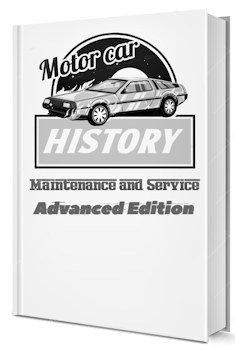 Service
Ford Kent Crossflow engine  Service details (1959-1984)

Ford Escort 1.6 (1975-1978) 62kw (84hp)

Spark plugs Electrode gap 0.6-0.8 mm
Spark plugs Original equipment Motorcraft Type AGR12
Spark plugs Make Autolite Type 63
Spark plugs Make Champion Type RN7YCC
Spark plugs Make NGK Type BPR6ES

Drive belt size - alternator 9,5x775 mm
Lubricants and capacities
Engine with filter 3.3 litres
Cooling system 4.7 litres

Valve clearance adjustments
INLET 0,20mm cold
EXHAUST 0,55mm cold

Tightening torques

Cylinder head
Stage 1 Tighten 28-42 Nm
Stage 2 Tighten 70-76 Nm
Stage 3 Tighten 90-97 Nm


Main bearings
Stage 1 37-41 Nm
Stage 2 75-82 Nm
 
Big end bearings Stage 1 42-48 Nm
Flywheel/driveplate 68-76 Nm
Spark plugs 30-39 Nm

Ford Escort 1.1 1968-1975  29kw (40hp)

Contact breaker gap 0.6mm Spark plugs Electrode gap 0.6-0.8 mm
Spark plugs Original equipment Motorcraft Type AG22

Starter motor Make Bosch Type 0 001 211 022
Minimum starting voltage 9 V
Maximum cranking amps 119-145A

Drive belt size - alternator 740x9.5 mm
Engine oil grade 10W/30 SAE
Engine oil with filter 3.5 to 4 litres 1970-
Cooling system 5 litres
 
Valve clearance adjustments
INLET 0.20-0.25mm cold
EXHAUST 0.45-0.50mm cold

Ford Escort 1.3 (1970-1975) 43 (57hp)

Contact breaker gap 0.6 mm

Spark plugs Electrode gap 0.75-0.8 mm
Spark plugs Original equipment Motorcraft Type AG22

Drive belt size - alternator 9,5x740 mm
Engine oil grade 10W/30 SAE
Engine with filter 4 litres
Cooling system 5 litres

Valve clearance adjustments
INLET 0.20-0.25mm cold
EXHAUST 0,45-0,50mm cold

 © Motor car
Related