History
Citroën DS Numero 9 concept
Make

 DS (Citroën)

Years of production

2012

Class

Concept car

Engine

gasoline 1.6 e-THP

Engine position

Front transversal

Displacement

1598  cm 3

Maximum power

225 + 70  hp

Maximum torque

275 + 200  Nm

Transmission

Thermal Traction + Electric Propulsion

Unloaded weight

1500 kg

Maximum speed

250 km / h

Acceleration

0 to 100 km / h in 5.4 s

Mixed consumption

1.7 L / 100 km

Length

4930 mm

Width

1930 mm

Height

1270 mm
The concept car DS Numero 9 is a concept car presented by Citroën in April 2012 at the Beijing Motor Show . 
History
The concept  DS Numero 9 announces the stylistic codes of upcoming DS series models produced and marketed in China .First unveiled after a photo shoot in Paris in April 2012, the DS Number 9 is a few days later exhibited at the Beijing show. According to Citroën , his style announces the upcoming productions of DS , starting with those that will become the DS 5LS , DS 6 and DS 4S  .
The Numero 9 DS is a huge sedan with a wheelbase of 3 metres and dimensions of 4.93 metres long, 1.94 metres wide, and 1.27 metres high. It takes the guise of an extended hunting break and sports the DS's fledgling stylistic codes in order to deliver "a fresh perspective of the affluent." It debuts the three-dimensional chrome grille that extends into the headlights, which will eventually be known as "DS Wings." It also has a floating pavilion with a chrome strip on which the filigree DS frame is etched, as well as side windows that blend into the back window. The interior is obscured by the use of opaque windows.
It uses a plug-in gasoline hybrid mechanics on the mains (in 3  hours and  30 minutes ), unlike the Hybrid4, which is a non-rechargeable diesel-electric combo. It is powered by a gasoline block 1.6  L THP of 225  hpand 275  Nm which drives the front wheels, associated with an electrical block 70  ch and 200  Nm to the rear wheels. Citroën announces a range of 50  km in all-electric, and acceleration from 0 to 100  m in 25.3  s and from 0 to 100  km / h in 5.4 s , for a consumption of 1.7  L on MVEG cycle . The vehicle is also equipped with the Hydractive suspension brand .
Technical
Registered: Advanced information, Maintenance and Service Guides to download and save.
Members Only !  >>  Register here. <<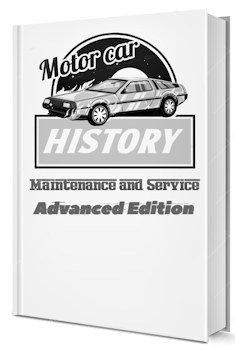 Related