History
Citroën Type C4 (1928-1932)
Make

 Citroën

Years of production

1928 to 1932

Motor 

Petrol 4 cylinders
The Citroën C4 or Citroën Type C4 of the car manufacturer Citroën , presented with its 6 cylinder Citroën C6 version at the Paris Motor Show of 1928 , and produced 121,000 copies until 1932 not to be confused with the later models Citroën C4 (2004) and Citroën C6 (2005) .
History 
The C4 is an evolution for the same price of the previous models Citroën B12 , B14 , and B15 , inspired by American Ford  model A era  . It was presented at the Paris Salon of October 1928 with innovative solutions compared to the competition, under the name AC4 and AC6 (AC for André Citroën ), then C4 and C6.
The C4 is bigger, more comfortable, and lower, with better handling than the previous models. The engine power is increased by 40% at 3,000  rpm , for a maximum speed of more than 90  km / h . The version Citroën C6 is powered by a 6 Citroën cylinder 2.4  -liter 45 horsepower, for more 100  km / h top speed and 14  liters per 100  km consumption, to compete with the high-end market of time among others Delage , Delahaye , Talbot , Hotchkiss, and American competition.
It is manufactured with the same means of manufacturing the B14 chain. The cast iron cylinder block is cast in one piece, with a three-stage crankshaft greased under pressure. The gearbox housing is also made of cast iron and no longer aluminum , and the chassis is stiffened and consolidated by struts. A circulation pump and a fan on the radiator regulate the cooling . The ignition to magneto is also upgraded by a system of Delco battery and US Delco Remy coil.
It evolves version C4 and C6, then release C4F the Salon in 1930 , and Version 4GCs the Salon in 1931 . The front end is used by Michelin for their first prototypes of Micheline in the early 1930s . The Citroën Rosalie succeeded it between 1932 to 1938, then the Citroën Traction Avant between 1934 and 1957.
Technical details
Production: 121,000 copies
Motor: 4 cylinders
Displacement:1628 cm 3
Transmission: 3 speed Gearbox
Unloaded weight:1 175 to 1 245 kg
Maximum speed: More than 90 km/h
Length: 4 180 mm
Width: 1,580 mm
Height: 1,740 mm
Technical
Registered: Advanced information, Maintenance and Service Guides to download and save.
Members Only !  >>  Register here. <<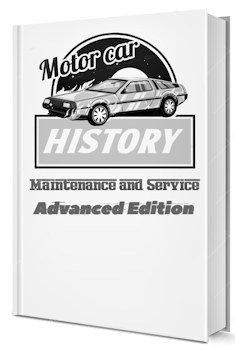 Related