History
AEC Renown 663 bus
1929 to 1937
 
Overview
Manufacturer

AEC

Production
1929-1937
Body and chassis
Class
Commercial vehicle,Bus
Body style
bus,double-decker
Layout
Longitudinal front engine,
rear-wheel drive (4x6)
Powertrain
Engine
6-cylinder petrol 6.1 litres to diesel 8.8 litre
Transmission
4-speed
Dimensions
Wheelbase
16ft 
Length
26ft
AEC RENOWN 663
Once a familiar sight on the streets of London was the AEC Renown Introduced in 1929, the AEC Renown 663 model is a 6-wheel chassis built to carry double-deck bodywork. Having a wheelbase of 16ft 6in, it was powered by an AEC 6-cylinder petrol engine of 6.1 litres capacity, this later being increased to 7.4 litres. Transmission was via a single plate clutch and 4-speed sliding mesh gearbox to underslung worm driven rear axles. In 1931 an AEC 6-cylinder 8.8 litre diesel engine was offered as an alternative to the original unit .Following year Gardner 5LW and 6LW oil engines were also added to the options list. Also in 1932 fluid flywheel transmission with a 4-speed pre-selector gearbox was offered as an additional extra, whilst in 1934 an AEC 7.7 litre diesel engine was also made available.
Braking was of the vacuum servo type operating on all six wheels, and the 663 model (0663 if fitted with an oil engine) remained in production until 1937.
Technical
Registered: Advanced information, Maintenance and Service Guides to download and save.
Members Only !  >>  Register here. <<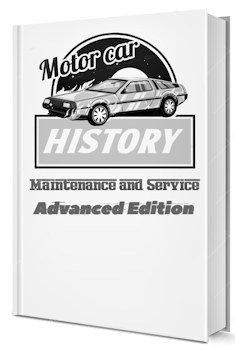 Related