History
AC 2-Litre From 1947 to 1956
 

Manufacturer

AC

Production

1947 to 1956 

Built

1,284 produced

Class

Sports Car

Body style

2 -door / 4-door saloon, drophead coupé, tourer

Layout

FR layout

Engine

1991 cc I6 ohc 74 bhp (55.2 kW)/76 bhp (56.7 kW)

Transmission

4-speed manual

Wheelbase

117 in (2,972 mm)

Length

184 in (4,674 mm)

Width

67 in (1,702 mm)

Height

61 in (1,549 mm)

Curb weight

2,912 lb (1,321 kg)
The AC 2-Litre was a luxury car built by AC of Thames Ditton in Surrey, England. between 1947 and 1956.
History
The AC 2-Litre is an exclusive and stylish saloon offered by AC of Thames Ditton in Surrey, England. A car made-to-measure at the Thames Ditton factory that produced, a hand-made and finely finished product. With true British craftsmanship. The 2-Litre A.C. Differences from previous model with new windscreen frame and now the absence of rear wheel spats (covers). As from 1953, four-door saloons were sold. In addition, as from 1949, a small number of drophead coupés and "Buckland" tourers were produced.
The car changed very little during its ten-year production run, The 2-door, 4-light sports saloon with an aerodynamic look is off a close full 5-seater design. Incorporating a luggage boot in the tail, this body, which is built in the A.C. works, has a framework of seasoned wood and is built with a body of paneled in aluminum's bonnet, hinged down the center, is lockable, and allows easy access to the engine for adjustments. Quality Interior with leather upholstery and walnut dash for instrument panel and window capping, with driving comfort and excellent all-round vision are good. The wheel size did increase slightly to 16 in (406 mm) in 1951. 
The aluminum paneled body on a wood frame was fitted to a conventional steel chassis with rigid axles front and rear with semi-elliptic leaf springs with, for the first time on an AC, hydraulic dampers. Until 1951 the car had a hydro-mechanical hybrid braking system, hydraulic at the front and cable at the rear with 12 in (305 mm) drums.
The light rigid chassis frame of cruciform construction incorporating box-section for strength. sound and orthodox suspension with half elliptic springs all round with front Wood-head Monroe piston-type dampers, whilst Girling, hydraulic shock absorbers at the rear springs. A Borg and Beck dry single-plate clutch transmits the power to a 4-speed gear box
with synchromesh engagement for the upper three ratios. To Power the rear wheels, all fitted with Chromium hub discs are fitted. with A Hardy Spicer needle-type propeller shaft powers the rear axle of typical hypoid spiral bevel type.
The AC 2-litre engine, which continued to be offered in other AC models until 1963.  The engine, of the well-tried previous design, but has undergone more development to now produce 74 b.h.p with the triple S.U. carburetors light wet liner, aluminum cylinder block, six-cylinder 1991 cc engine has been retained in conjunction with wet cast iron cylinder liners, as also has the chain driven overhead camshaft system for valve operation, this unit first offered by the company in the AC 16, way back prewar in 1922. However, post war in 1947 the engine was increased again in 1951 to 85 bhp (63.4 kW) which was more than twice the 35 bhp (26.1 kW) claimed for engine's original application.
 The  AC 2-litre  had a top speed of 80 mph (130 km/h) and could accelerate from 0-60 mph (97 km/h) in 19.9 seconds. A fuel consumption of 23 miles per imperial gallon.
Technical
AC 2-Litre Technical details and specifications (1947-1956)

ENGINE:

Cubic capacity -1991cc
Fuel type- Petrol
Cylinders- 6
Bore -65 mm.
Stroke - 100 mm.
Valve position - Overhead camshaft
Carburetter - Triple S.U. horizontal
Max Power - 74 b.h.p. at 4,500 r.p.m,

DIMENSIONS AND WEIGHT:

Wheelbase - 9 ft. 9 in.
Track rear - 4 ft. 7 in.
Overall length - 15 ft. 4 in.
Overall width - 5 ft. 7 in.
Dry Weight - 25 cwt.
Turning circle -33 ft.

ELECTRICAL EQUIPMENT:
Voltage- 12 v
System - 60 amp/hrs (Lucas)

© Motor car History
Registered: Advanced information, Maintenance and Service Guides to download and save.
Members Only !  >>  Register here. <<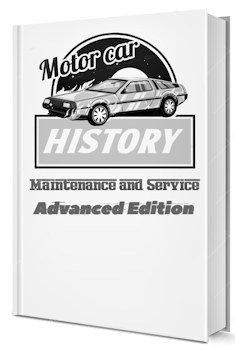 Service
AC 2-Litre Maintenance and Service Guide (1947-1956)

FIRING ORDER :......1,5,3,6,2,4
OIL PRESSURE :......70—80 lb./sq. in
CARBURETTOR :....... Two complete
Inlet :........ 0•020" (Check hot)
Exhaust :........... 0•020" (Check hot)
VALVE-TIMING INDICATION:...... T.D.C. mark on flywheel
Inlet opens :. .....12 1/2° B.T.D.C.
BREAKER GAP :.......0•012"
PLUG GAP :..........0•018"
IGNITION-TIMING INDICATION :...F.P. mark on flywheel
IGNITION TIMING :...20° B.T.D.C. (max. adv.)
CLUTCH :........... Borg & Beck Single Dry Plate 9"
BRAKES : .......... Girling hydro. mechanical
TOE-IN :............ 3/16"
CAMBER :............ 2 1/2"
CASTER ANGLE :. ....2 1/2"
KING PIN ANGLE :....7 1/2"

© Motor car History
Related