BMW N52 straight-6 Engine
2004 to 2015
The BMW N52 is a straight-6 DOHC piston engine which was produced from 2004-2015. Compared with its M54 predecessor, the N52 features variable valve lift (called Valvetronic by BMW), a lighter block due to the use of a magnesium alloy and an electric water pump and a variable oil pump. Like the M54, the N52 uses an electronic throttle control, variable valve timing to both camshafts (called dual VANOS by BMW) and a infinitely variable length intake manifold (called "DISA" by BMW). Later BMW changed the technology to a dual intake technology for later car models but kept the name DISA.
The N52 debuted on the E90 330i and E63 630i. Some high-output N52 versions were later replaced by the twin turbo BMW N54. In European markets it began to be phased out following the release of the N53 in 2007. However, in markets such as North America, Australia or Malaysia, the N53 was deemed unsuitable due to the high levels of sulfur in the fuel. Therefore, the N52 remained in production until its replacement by the N20 turbocharged 4-cylinder engine in 2015.
Design
The N52 engine block is cast with magnesium and aluminum for the crankcase. Magnesium is used to save weight. However, magnesium is subject to a greater risk of corrosion from water, and magnesium may tend to creep under load at high temperatures. Thus, magnesium in its pure form or as a conventional alloy is not suited for permanently conveying high loads and forces of the kind typically encountered in central components of the engine. Therefore, BMW combined the N52 block to use magnesium alloy for the crankcase shell, with an aluminum "inner block" to complement the magnesium disadvantages.
For the cylinder liners the N52 Engine uses Alusil to coat the aluminum cylinder sleeves. Alusil is an aluminium alloy commonly used to make linerless aluminium alloy engine blocks. Alusil, when etched, will expose a very hard silicon precipitate. BMW switched from Nikasil-coated cylinder walls to Alusil in 1996 to eliminate the corrosion problems caused through the use of petrol or gasoline containing sulphur.
Hydraulic valve adjuster problems
The ticking noise of Hydraulic valve adjuster is a known problem with the N52 engine fitted with manufacturing date prior to November 2008. An occasional ticking or rattling noise from the HVA elements may occur during cold engine starts or frequent short-distance driving, recently known after the engines reach 50,000 miles. In these situations, the HVA elements may not yet have been supplied with sufficient amounts of air-free oil. This condition will not cause any damage to the engine, and usually remedies itself with a longer driving distance or operating times at full operating temperature. BMW dealers' first response is to perform HVA bleeding procedure, however this procedure seems not to resolve the matter. The second attempt to solve this problem is a replacement with improved HVA parts, however this procedure also does not fully address the problem. Finally, a newly designed cylinder head replacement solves the ticking noise problem for vehicles under warranty. Vehicles produced after November, 2008 have already been fitted with the improved cylinder heads that resolve this HVA problem.
Models
N52B25
E85 Z4 2.5si Performance
| | |
| --- | --- |
| Power | 214 bhp |
| Top Speed | 149 mph |
| 0-60 mph | 6.3 secs |
| Torque | 250 Nm, 184 ft-lb |
| CO2 Emissions | 199 g/km |
| Euro Emissions Standard | 4 |
| Miles Per Tank | 411 miles |
130 kW Applications:
2006 E90 323i (for Canadian market only)
2005-2007 E60/E61 523i (except North America)
2006-2008 E85 Z4 2.5i
150 kW Applications:
2007-2011 E90 323i (for Canadian market only)
2010-2011 F10 523i sedan (except North America)
2009-2011 E89 Z4 sDrive23i (except North America)
160 kW Applications:
2005-2010 E83 X3 2.5si, xDrive25i (except North America).
2005-2010 E60/E61 525i, 525xi (except North America)
2005-2011 E90/E91/E92/E93 325i, 325xi (except North America)
2005-2008 E85 Z4 2.5si
N52B30
E89 Z4 sDrive30i Performance
| | |
| --- | --- |
| Power | 254 bhp |
| Top Speed | 155 mph |
| 0-60 mph | 5.6 secs |
| Torque | 310 Nm, 229 ft-lb |
| CO2 Emissions | 199 g/km |
| Euro Emissions Standard | 5 |
| Miles Per Tank | 399 miles |
Output variances are achieved by fitting different resonant intake manifolds and variations of engine management software.
The N52B30 was awarded as one of Ward's 10 Best Engines of the Year in 2006 and 2007.
160 kW Applications:
2006-2007 E90/E92/E93 325i, 325xi (North America only)
2006-2010 E60/E61 525i, 525xi (North America only)
2006-2008 BMW E85 Z4 3.0i (North America only)
2009-2010 E84 X1 xDrive25i
2008-2011 E82/E88 125i coupe and cabriolet
2010-2011 F25 528i Sedan (RWD only) X3 F25 28i (Both North America only, 178KW)
170 kW Applications:
2008-2011 E82/E88 128i coupe and cabriolet (North America only)
2006-2011 E90/E92/E93 328i (North America only)
2008-2010 E60/E61 528i, 528xi (North America only)
2011 BMW F10 528i (North america, RWD only) 240HP (2012+ models of F10 switched to N20, xDrive was then available)
190 kW Applications:
2008-2011 E89 Z4 sDrive30i
2009-2011 E84 X1 xDrive28i
2009-2012 E87 130i
2004-2008 E90/E92/E93 330i, 330Ci, 330xi
2005-2009 E60/E61 530i, 530xi
2004-2007 E63/E64 630i
195 kW Applications:
2005-2008 E85/E86 Z4 3.0si
2006-2009 E87 130i hatchback
200 kW Applications:
2006–2010 E83 X3 3.0si
2006-2010 E70 X5 3.0si, xDrive30i
2007-2010 E63/E64 630i
About
BMW N52 Engine (2004-2015)
Updated
Sunday, 07 January 2018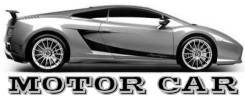 You are here:
Innovations

Engines

Bmw Engines