Volvo PV544
1958 to 1966
Overview
Production
1958–1966
Layout
FR layout
Powertrain
Engine

1.6L B16 I4
1.8L B18A I4
1.8L B18D I4

Transmission

3-speed manual
4-speed manual
In 1958, the PV544 was phased in. Subtle differences with the PV444 included the introduction of a curved one-piece windshield to replace the two panes of flat glass, larger taillights, and a ribbon-type speedometer. The 444's 3-speed manual transmission was also supplanted by a 4-speed unit in the 544.
The next significant change occurred in 1962, when the B16 was replaced by Volvo's new B18 engine, initially developed for the P1800 sports car introduced the previous year. This 1.8 L engine had five main bearings. Again single and twin carburettor versions were offered, designated B18A and B18D, respectively. The U.S. range B18A cars since the United States' public prioritised performance over fuel economy. Also in 1962, Volvo changed from 6- to 12-volt electrical systems. In 1963 Volvo began producing the 544 at their new Canadian Dartmouth/Halifax plant, the first Volvo plant to be located outside of Sweden.
The PV544 was also made as an estate (wagon) version, the Duett, initially designated the P445 and later the P210.
The 544 received incremental mechanical revisions and trim changes until its final production year of 1965. Exactly 440,000 units were built during the 18-year run. The car had so endeared itself to its owners that Volvo ran self-deprecating advertisements in late 1965 and early 1966 imploring PV owners not to be angry with the company.
The Duett's utility allowed Volvo to continue the wagon's production through the 1969 model year. These were then replaced in some markets by a high-roof version of the Volvo 145, called the Express.
 
The 1958 Volvo PV544 car
About
Volvo PV544 car range from 1958 to 1966
Updated
Sunday, 15 July 2018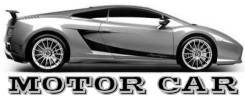 Published date
Wednesday, 10 September 2014