Hypercars 
What qualifies to be a hyper car?
Well no set of rules apply but here is my list of some basic must haves.
A few basic rules apply
you've got an absurdly large amount of free cash to buy one.
The car must be able to reach over 322 KPH which is 200 MPH
Very Limited Production Or even hand built.
Latest Technology's and features not found in an everyday production car.
Jaw dropping good looks.
And lastly you very unlikely to see more than one of them a day at your local supermarket unless you live in down town Dubai.
This is just a basic look at what you need for a Sports car to reach beyond a super car to a Hyper Car.
You could have a run of the mill car to make 200 Mph but not of the production line, these cars have a lot of money thrown at them, your supped up car without the time and design say to make tyres that will not disintegrate at 200 miles an hour is just part of what makes these hyper cars.
 They incorporate the latest materials for lightness and strength with incredible tolerance's.
So key factors are
Style, horsepower, handling, acceleration, top speed, price, exclusivity, how many are to be made. 
Chances are the car unless you by it second hand (used) it will have some features just for you rather than the normal colour and trim options.
Some Hyper cars
Ferrari LaFerrari
Specs: 950bhp, 663lb ft, 0-62mph 2.9secs, 218mph
ASTON MARTIN VALKYRIE 
Specs: Cosworth 6.5-liter V12 1,000 HP

Porsche 918 Spyder
Specs: 875bhp, 943lb ft, 0-62mph 2.6secs,  214mph
BUGATTI CHIRON
Specs: Engine: Quad-Turbocharged 8-Liter W16 with 1,500 HP Top Speed: Limited to 261 MPH
McLaren P1
Specs: 903bhp, 664lb ft, 0-62mph 2.8secs, 217mph,
KOENIGSEGG REGERA
Specs: Engine: 5.0-Liter Twin Turbo V8 with 3 Electric Motors 1,500 HP ,0-62 In 2.7 Seconds Top Speed: Limited 255 MPH
Pagani Huayra
Specs: 720bhp, 738lb ft, 0-62mph 3.2secs, 230mph.
Lamborghini Aventador
 Specs: 6.5-L V12 740hp, 509lb ft, 0-62mph 2.9secs,  217mph, 
About
Updated
Sunday, 17 June 2018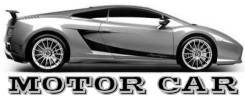 Published date
Wednesday, 16 August 2017