Motorette Corporation
The Motorette Corporation was an American automaker, which was based in Buffalo New York from 1946 to 1948 .
History
The Motorette was a small open roadster with two seats and three wheels. The scooter-like vehicle had a single front wheel steered by a steering wheel, but no doors and no roof and capability to do from 80 to 100 mpg. 
The drive was a rear-mounted, air-cooled single-cylinder engine from Wisconsin , which had 293 cc and 4.1 bhp (3.0 kW) made. The engine power was transmitted via an automatic two-speed gearbox and a chain to the left rear wheel. The wheelbase was 1524 mm, the total length 2286 mm. The vehicle weighed 190 kg and cost for the model 20 $ 440.
The Motorette was also available as a commercial version under the name model 30Truckette  for $478.
From autumn 1946 to autumn 1948 over 4000 copies of Motorette and Truckette were made. Then the company had to file for bankruptcy.
About
Motorette Corporation Buffalo New York
Updated
Thursday, 07 March 2019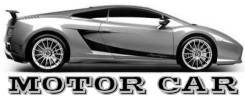 Published date
Sunday, 23 September 2018