Shapiro-Michaelson Motor Company
The Michaelson Motor Company was an American motor, motorcycle and automobile manufacturer in Minneapolis . The company was founded in 1912 by the brothers Joseph M. and Walter E. Michaelson . As early as 1909, Joseph M. Michaelson had designed a motorcycle for his employer, the Minneapolis Motorcycle Company .
History
In 1914, the company was renamed Shapiro-Michaelson Motor Car Company and began manufacturing small cars.The vehicles were called tri cars , A first prototype 2 speed air-cooled Michaelson V2 motorcycle engine with 15 bhp (11 kW) power was built for the 1914 Minneapolis Automobile Show . The selling price s at US $ 400. In April 1914.There motorcycles was as a model A was a 2 cylinder the model B a single cylinder
, Lee W. Oldfield took over the business of the company and the two brothers Michaelson retired. 
About
Shapiro-Michaelson Motor Car Company
Automotive manufacturer of United States from 1914
Updated
Thursday, 07 March 2019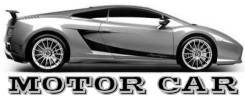 Published date
Sunday, 23 September 2018