Meteor Motor Car Company
 Automotive manufacturer of Piqua , Ohio.United States from 1914 to 1930
Meteor was an American automobile brand. The manufacturer was called Meteor Motor Car Company , was founded by Maurice Wolfe and was located from 1914 to 1930 in Piqua , Ohio .
History 
Wolfe, who had already gained experience in the automotive business, purchased the Clark Motor Car Company in Shelbyville, Indiana , renamed the company to Meteor Motor Car Company and relocated it to Piqua. Starting in 1914, individual chassis for hearses were first manufactured, a business that Wolfe always remained faithful to in the following decades. From 1915 he also built passenger cars that were available as a roadster and touring car. The six-cylinder inline engines were supplied by Continental and Model.In 1916, even a car with V12 engine on offer,. From 1917 to 1930 Wolfe made to order the Meteor Custom Pleasure Car , a luxury car with six-cylinder engine.
Then his company was taken over by the Divco-Wayne Corporation , which until 1979 produced hearse.

About
Meteor Motor Car Company
Automotive manufacturer of United States from 1914 to 1930
Updated
Thursday, 07 March 2019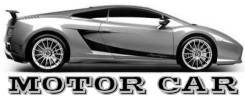 Published date
Sunday, 23 September 2018