Meteor (Meteor Motor Car Company )
Automotive manufacturer of Bettendorf , Iowa.United States from 1906 to 1909
History
Arno Peterson from Bettendorf and Bodo Liebert from the neighboring town of Davenport designed a prototype in 1906 , founded the Meteor Auto Works and did not make it into series production.In 1907, a meteor with 60 bhp (44 kW) Rutenber engine mastered the Chicago - St. Louis route (644 km) in 23 hours.
In 1908 they founded the Meteor Motor Car Company . In March 1908, a mass-produced car was presented. The big car had 3048 mm wheelbase and its four-cylinder engine made 50 bhp (37 kW). There were three bodies: a four-seater runabout, a touring car with five seats and a sedan with five seats. The following year, a touring car with seven seats was added. For US $ 3000, - to US $ 4000, - the vehicles had to be purchased.
The company was quite successful until a fire in the summer of 1909 completely destroyed the factory buildings. Although the technical documents could be saved, production was no longer possible.In January 1910, the company was dissolved and the work was taken over by the Bettendorf Axle Company .
About
Meteor (Meteor Motor Car Company )
Automotive manufacturer of Bettendorf , Iowa.United States from 1906 to 1909
Updated
Thursday, 07 March 2019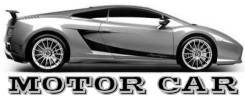 Published date
Sunday, 23 September 2018