Mecca (Times Square Automobile Company)
Automotive manufacturer of New York.United States from 1915 to 1917
Mecca was an American car brand. The car was built in 1915 by the Times Square Automobile Company in New York City , which otherwise dealt with the repair and sale of used cars. The car was built by the Mecca Motor Car Company in Teaneck (New Jersey)
History
The car was a small two-seater with four cylinder engine of Belknap and Swatz. The L head design with the cylinders in a single block and
with a removable top to the cylinders. The motor is standard construction throughout, the cylinders and pistons being gray iron with light-weight aluminum crankcase and Cast-iron valves with steel stems are employed. The drive through a chain-driven. The outside diameter of the valves is 1 13/16 in. and the lift 7/32 in. Stewart Vacuum Fuel Feed is used for gasoline feed. The carburetor is Sehebler. With this system the gasoline tank, which is of 10-gal. capacity, is hung from the rear of the frame und the auxiliary tank is mounted on the dash. Ignition is by the Splitdorf. Clutch Runs in Oil Power taken from the motor by a single steel drive plate clutch which operates friction disks running in oil. 
 Due to the displacement of the vehicle was not a cycle car , although it was called so. The series production never really got going.
The following year, Time Square decided to build the larger Mecca Thirty .Mecca 30 Price $695 , which was available as a roadster, runabout or touring car. This also had a four-cylinder engine, but this time with 23 bhp (16.9 kW). The Princess Motor Car Company in Detroit Michigan was commissioned to build this car. in 1917, the brand no longer existed.
About
Mecca (Times Square Automobile Company)
Automotive manufacturer of New York.United States from 1915 to 1917
Updated
Thursday, 07 March 2019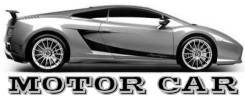 Published date
Sunday, 23 September 2018