Maverick Motors
Maverick Motors was an American automaker, which was from 1953 to 1955 located in Mountain View California.
The car was built a large two-seater roadster with fiberglass body. The wheelbase was  depending on the engine - between 3048 mm and 3251 mm, the total length 4877 mm. The grille came from LaSalle in 1940, the Lincoln headlights from 1949 to 1951, and the 1949 Mercury parking lights . According to the buyer's request, the car had no, one or two doors. The stern had the modern boat shape in the 1930s.
The buyers could choose any contemporary V8 engine as a drive, but as standard was the engine of the 1953 Cadillac with 5426 cc displacement, which made 210 bhp (154 kW). So equipped the vehicles weighed 1404 kg and cost US $ 3850, -Until 1955, only around seven vehicles built.
About
Maverick Motors
Car manufacturer of California United States from 1953 to 1955.
Updated
Thursday, 07 March 2019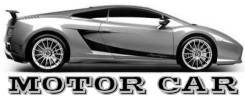 Published date
Sunday, 23 September 2018