Martin Motor Wagon Company
Martin Motor Wagon Company was an early American manufacturer of automobiles.  The brand name was Martin .
History
The company was founded in 1898 in Buffalo in the US state New York founded. It bought an engine from Charles Brady King for study purposes. Towards the end of the same year began the production of automobiles. The designer of the vehicles was AJ Martin. 1900 ended the production.
The vehicles had a gasoline engine . They were bodyworked as a Wagonette .
There were no links to the later Martin and the Martin Carriage Works , which also offered passenger cars as Martin .
About
Martin Motor Wagon Company
Automotive manufacturer of Buffalo , New York.United States of America from 1898 to 1900.
Updated
Monday, 11 March 2019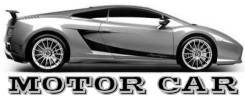 Published date
Sunday, 23 September 2018