Marshalltown Buggy Company
 Marshalltown Buggy Company was an American manufacturer of vehicles in 1909 The brand name was Marshalltown .
History
The company was based in Marshalltown , Iowa . LM Osborne was President and Treasurer, Ray R. East Secretary and Joseph Lempe Superintendent. Another employee was Travis Frank DeBorde. It made carriages . In 1909 began production of automobiles. In the same year ended the motor vehicle production.In 1911 the company was active in the accessory industry.
About
Marshalltown Buggy Company
Automotive manufacturer of Marshalltown , Iowa.United States of America from 1909.
Updated
Saturday, 09 March 2019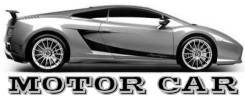 Published date
Sunday, 23 September 2018