Marquette (Buick Motor Car Co.)
 Automotive manufacturer of United States from 1929 to 1931.
 Marquette was a car brand The Buick Motor Car Co. in Flint, Michigan of General Motors  .
History
By the mid-1920s, General Motors decided to side with well-established brands that would otherwise offer better, cheaper models to better cover all market segments. In 1926 Oakland started with the cheaper Pontiac and 1927 Cadillac with the LaSalle . Both were very successful, and so it was decided to start for Oldsmobile and Buick brands (for Chevrolet was not intended). 1929 appeared for the model year 1930, the Viking of Oldsmobile and the Marquette of Buick.
The Marquette Series 30 - so the official name - was a solid car of the (US) middle class. Its six-cylinder engine delivered 67.5 bhp (50 kW) at 3000 rpm from 3488 cc (212.8 cc) displacement . Its peculiarities include that it was not developed by Buick, but derived from an Oldsmobile construction. The engine was not typical with side - by-side valves ("L-head" "flat head") - Buick used more elaborate engines with "valve-in-head" valves suspended in the cylinder head. The wheelbase was class 2896 mm (114 inches)
Sales start of the Marquette was the 1. June 1929 for the model year 1930. The production number reached in the years 1929 to 1931 35.007 pieces in the USA(including 4437 bare chassis) and another 6535 pieces in Canada ; the last ones were built in 1931 from existing parts. So there are 29er, 30er and 31er Marquette, but they are all identical and are considered model year 1930.
There are a number of reasons for the quick setting of the Marquette. The most important was also the other newcomer, the Viking: On October 29, 1929, the stock market collapsed, which led to a shocking market slump in virtually all areas. The positioning of the Marquette had the effect that Oldsmobile lost customers to Marquette.  Management also felt that Marquette did not sell enough vehicles to survive the difficult economic times.And the Marquette had no place in the product philosophy of Buick, because from 1931 exclusively eight-cylinder should be produced.
About
Marquette (Buick Motor Car Co.)
Automotive manufacturer of United States from 1929 to 1931.
Updated
Saturday, 09 March 2019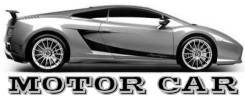 Published date
Sunday, 23 September 2018