Lynn Automobile Company
Lynn Automobile Company was an American manufacturer of automobiles.The brand name was Lynn  .
History 
The company was founded in 1902 in Lynn , Massachusetts . In early 1903, the Malden Automobile Company was taken from Malden in Massachusetts. In the same year began the production of automobiles . Still 1903 ended the production. Overall, only a few vehicles.
The offer included steam cars . They were based on the models of Malden. The Malden had a steam engine with two cylinders .
About
Lynn Automobile Company
Automotive manufacturer of Lynn , Massachusetts;United States of America from 1903.
Updated
Tuesday, 12 March 2019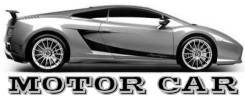 Published date
Sunday, 23 September 2018