Longest Brothers Company
Longest Brothers Company was an American manufacturer of motor vehicles .The brand name was Longest .
History
The brothers CF, TF and WB Longest founded the company in September 1906. The seat was in Louisville , Kentucky . As a dealership , they drove vehicles from Stoddard-Dayton . In 1906 they made some passenger cars. Commercial vehicles were created until 1912.
In 1912, HJ Edwards and CG Stoddard took over the company and founded the Edwards Motor Car Company .
About
Longest Brothers Company
Automotive manufacturer of Louisville , Kentucky ;United States of America from 1906 to 1912.
Updated
Tuesday, 12 March 2019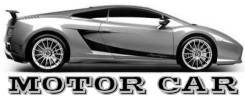 Published date
Sunday, 23 September 2018