Lincoln Automobile Company
Lincoln Automobile Company was an American manufacturer of automobiles in the early part of the 20th century. 
History
The company was founded in 1907 in Lincoln , Illinois . Involved were William Bates, Robert M. Berry, William Fogarty Jr. and LW Walker. After several prototypes began in early 1908, the series production of automobiles. The brand name was Lincoln . In 1909 the production ended. The company went bankrupt .
The company made Highwheeler . Typical were the air-cooled two-cylinder engine , the planetary gear , solid rubber tires and right-hand drive Unusually, the choice was between chain and cardan drive , while other highwheeler predominantly used chains.
The Model A was the weakest and shortest vehicle in the range. The engine was specified with 10/12 hp . The chassis had 183 cm wheelbase . The construction was called buggy .
The Model B had an engine that was specified with 16/18 hp. The wheelbase was 208 cm. The vehicles were bodyworked as a runabout .
The Model C was identical except for the construction as Surrey .
More American car brands named Lincoln introduced Lincoln Electric Company , Lincoln Motor Car Works , Lincoln Motor Car Company and the Ford Corporation as Lincoln ago.
| year | model | cylinder | Power ( PS ) | Wheelbase (cm) | construction |
| --- | --- | --- | --- | --- | --- |
| 1908-1909 | Model A | 2 | 10/12 | 183 | buggy |
| 1908-1909 | Model B | 2 | 16/18 | 208 | runabout |
| 1908-1909 | Model C | 2 | 16/18 | 208 | Surrey |
About
Lincoln Automobile Company
Automotive manufacturer of Lincoln , Ill.United States from 1907 to 1909
Updated
Friday, 18 January 2019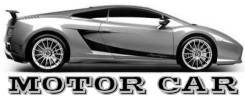 Published date
Sunday, 23 September 2018