Lima Light Car Company
 Automotive manufacturer of Lima , Ohio.United States from 1915
Lima Light Car Company was an American manufacturer of automobiles in the 1910s. 
History 
IJ Miller and CE Miller founded the company in April 1915. The head office was in Lima , Ohio .The brand name was Lima . 10 vehicles were planned daily.But Still in the same year 1915 the production ended.
The only model was the Four . This was an indication of the four-cylinder engine . This made 18 hp . The chassis had 100" wheelbase with 28" tyres. The Three choices were as Speedster , Roadster and as a light van . The original price was 500 dollars .
About
Lima Light Car Company
Automotive manufacturer of Lima , Ohio.United States from 1915
Updated
Thursday, 27 September 2018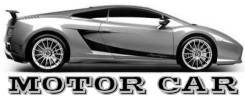 Published date
Sunday, 23 September 2018