Liberty Classics Inc.
History 
The company was in 1981 in Minneapolis , Minnesota . in 1985 began production of cars and kit cars . 1988 ended production. On September 25, 1998, the company was dissolved. 
The main model was the Esquire .It was somewhat similar to the Mercedes-Benz models of the 1930s. The open body consisted of reinforced plastic .One basic version had a chassis from VW Beetle and its air-cooled four-cylinder - piston engine .  Another version had many parts, including the engine, the Ford Pinto or the Ford Mustang II . 
Share this page
Related
About
Title
Liberty Classics (1981-1988)
American Automotive manufacturers from the 1980s
Published date
Sunday, 23 September 2018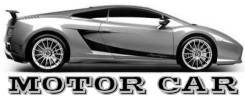 Liberty Classics Inc.
Automotive manufacturer of Minneapolis , Minnesota;United States of America from 1981 to 1998.