Law Auto Manufacturing Company
Law Auto Manufacturing Company was an American manufacturer of automobiles in the 1900s . The brand name was Law .
History 
Frederick A. Law had already manufactured a vehicle in 1902 with the financial help of Frederich Newton Manross. The Electric Vehicle Company took over the rights to the vehicle and employed Law. 
In October 1904, Law and Manross founded their own company in Bristol , Connecticut . They started in 1905 with the production of automobiles. In addition, the company produced vehicle parts. In 1907 the company was dissolved. Overall, emerged only a few vehicles. 
The offer was only a model. A four-cylinder engine with 20 hp power drove the vehicles. The open touring car could accommodate five people. 
About
Law Auto Manufacturing Company
Automotive manufacturer of Bristol , Connecticut;United States of America from 1904 to 1907
Updated
Friday, 15 March 2019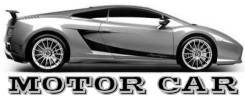 Published date
Sunday, 23 September 2018