Lafayette Bay Company
 Lafayette Bay Company is an American company in the plastics and former manufacturers of kit car automobiles . The brand name was Lafayette .
History
The company was founded on November 20, 1975 in Wayzata , Minnesota . In the same year began production of cars and kit cars. 1985, the production ended. The only model was the replica of a Bugatti Type 35 .  The open body could accommodate two people. One version had a chassis of the VW Beetle and its air cooled four cylinder boxer engine in the rear. Another variant had a front engine of the Ford Pinto . 
Share this page
About
Published date
Sunday, 23 September 2018
American Automotive manufacturers from the 1970s
Updated
Friday, 15 March 2019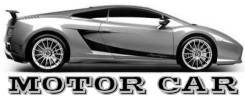 Lafayette Bay Company
Automotive manufacturer of Wayzata , Minnesota;United States of America from 1975 to 1985.