Lewis (LPC Motor Company)
LPC Motor Company , originally Lewis Motor Company , was an American manufacturer of automobiles in the 1910s . 
History 
William Mitchell Lewis, Rene M. Petard, and James M. Cram had experience in the automotive industry at Mitchell-Lewis Motor Company . The designer Petard, who came from France, had previously worked at Darracq , Fiat , Itala and Unic . In November 1913, they founded the Lewis Motor Company . The seat was in Racine , Wisconsin . In the same year, they changed the name to LPC Motor Company to avoid confusion with Mitchell-Lewis. 1914 began the production of automobiles. The brand name was Lewis .
The outbreak of the First World War meant that Petard had to return to France. The company could not cope with this loss for long. 1916 ended production. Lewis made sure that all 280 employees found another job nearby. 
There were no links to the Lewis Motor Vehicle Company and the Lewis Cycle Company , which previously used the same brand name.
The only model was the VI . In the Roman numbering this stands for the number 6. The six-cylinder engine was a Langhuber . He had 88.9 mm bore , 152.4 mm stroke, 5676 cc displacement and 60 hp power.
The chassis had 343 cm wheelbase . In the first year, there was only one touring car with six seats. From 1915, a roadster with two seats added to the range.
About
Lewis LPC Motor Company
Automotive manufacturer of United States from 1913 to 1916.
Updated
Thursday, 27 September 2018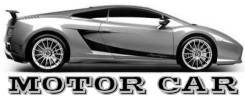 Published date
Sunday, 23 September 2018