Koeb-Thompson Motor Company
Koeb-Thompson Motor Company was an American manufacturer of automobiles in the 1910s. The brand name was Koeb-Thompson .
History 
Emil Koeb and Ralph P. Thompson had already experimented with automobiles since 1902. In 1910, in cooperation with the American Foundry Company, a passenger car was tested. Subsequently, the company was founded in the city with the financial help of the American Foundry Company and other business people from Leipsic , Ohio . The production of automobiles began, but ended in the same year. Overall, only a few vehicles made. Later as Koeb-Thompson Lever Spring Company .
The cars on offer had a four - cylinder two-stroke engine . The construction was a touring car with five seats. The special feature was the self-developed rear suspension.
Share this page
About
Updated
Monday, 18 March 2019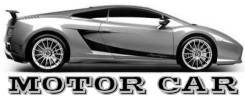 Published date
Sunday, 23 September 2018