Karbach Automobile & Vehicle Company
 Karbach Automobile & Vehicle Company was an American manufacturer of motor vehicles in the early part of the 20th century. The brand name was Karbach .
History 
AT Cajacob, Arthur P. Karbach, Richard L. Karbach and H. Wheelock founded the company in 1905 in Omaha , Nebraska . It emerged from the coach factory P. J. Karbach & Sons , which had already manufactured a commercial vehicle in 1901 for testing purposes . Production of motor vehicles began in 1905, also with passenger cars. 1908 ended production.The first model was a truck , which was stated at 1.5 tons. From this, a bus for 18 people was developed for sightseeing, with disc clutch: front axles are two-inch coach rear axles, 214-inch coach all fitted with Grant roller bearings; wheels are 34-inch. front and rear. with 314-inc solid rubber tires: rear wheels fitted with internal and external expanding hub brakes: frame of wood and steel. The same chassis that is used for the truck is also used for the Passenger Sight-Seeing 'Bus.The car was a small runabout .
About
Karbach Automobile & Vehicle Company
Automotive manufacturer of Omaha , Nebraska ;United States of America from 1905 to 1908.
Updated
Tuesday, 19 March 2019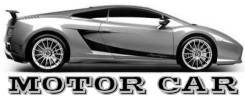 Published date
Sunday, 23 September 2018