Jomar (Saidel Sports Racing Cars)
Jomar was an American automobile brand built in the 1950s by Saidel Sports Racing Cars , a division of Merimack Street Garage, Inc. in Manchester, New Hampshire .
Two-seater sports cars were built , which looked very similar to the British TVR which they shared some components including British engines . There were three versions: Standard , GT  (Gran Tourismo) and Climax with Coventry Climax engine . 
The first two models had the engine of the Ford Anglia , a sidemounted four-cylinder inline engine with 1172 cc and 36 bhp. The performance of the GT was slightly higher. The Climax had a top -mounted Coventry Climax four-cylinder in-line engine with 1147 cc and 85 bhp (62.5 kW) power at 7000 rpm .
The selling prices were for the standard at US $ 2995, for the GT at US $ 3495, and for the Climax at US $ 4195.
About
Jomar (Saidel Sports Racing Cars)
Automotive manufacturer of New Hampshire;United States of America from 1954 to 1959.
Updated
Tuesday, 19 March 2019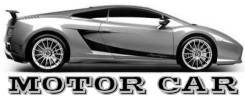 Published date
Sunday, 23 September 2018