James (J & M Motor Car Company)
J & M Motor Car Company was an American manufacturer of automobiles . 
History
The company was based in Lawrenceburg , Indiana . HK James was president and general manager. 1909 began the production of automobiles. The brand name was James . In 1911 the production ended. Overall, only a few vehicles.
From 1909 to 1910, a highwheeler was in the range. He was similar to the models of the De Tamble Motor Company .The chassis came from the Anderson Carriage Manufacturing Company . An air-cooled two-cylinder engine rated 14 to 16 hp powered the rear axle via a planetary gearbox and propeller shaft . The wheelbase was 229 cm. The front wheels were 36 inches tall and the rear 38 inches. There was a choice of Model A as Roadster , Model B as Surrey and Model C as runabout . The original price was between 700 and 800 US dollars .
1911 appeared a more modern vehicle with lower chassis and smaller wheels. The model was called Dearborn . It had a four-cylinder engine with 35 hp. The wheelbase was 274 cm. Construction was an open touring car with five seats.
Share this page
About
Published date
Sunday, 23 September 2018
American Automotive manufacturers from the 1900s
Updated
Saturday, 29 September 2018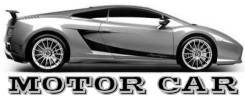 James (J & M Motor Car Company)
Automotive manufacturer of Lawrenceburg , Indiana.United States from 1909 to 1911.