Imperial Automobile Company (Detroit)
Automotive manufacturer of Detroit , Michigan.United States from 1902 to 1905
Imperial Automobile Company was an American manufacturer of automobiles from Detroit . 
History
The company was founded in late 1902 in Detroit, Michigan . 1903 began the production of automobiles. 
The brand name was Imperial , possibly with the addition Electric . JB Book, DJ Campau and Joseph Ledwinka as designers were involved. 1904 ended the production. In 1905 the company was dissolved.
The offer was only a model. It was an electric car . The open runabout accommodated two people. The new price was $950  .
About
Imperial Automobile Company (Detroit)
Automotive manufacturer of Detroit , Michigan.United States from 1902 to 1905
Updated
Wednesday, 13 February 2019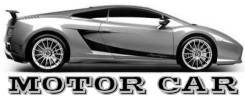 Published date
Saturday, 22 September 2018