Hussey Automobile & Supply Company
 Hussey Automobile & Supply Company was an American company in the automotive industry .The brand name was Hussey.
History
The company was based in Detroit , Michigan . It made accessories for automobiles . In December 1902, the production of automobiles began in addition. 1903 ended vehicle production.It is not known when the company was dissolved.
The cars on offer had a single-cylinder engine with 7 hp . It could also be bought without an engine. The body was open. The runabout had accommodated two people. Special feature was the foldable steering wheel , which made it easier to get in and out.The patented steering wheel was an important product for the company and also available as an accessory for other vehicles.
Share this page
About
Published date
Saturday, 22 September 2018
American Automotive manufacturers from the 1900s
Updated
Tuesday, 19 March 2019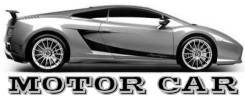 Hussey Automobile & Supply Company
Automotive manufacturer of Detroit , Michigan;United States of America from 1902 to 1903.